Introducing Murrelektronik's Emparro ACCUcontrol
The Emparro ACCUcontrol UPS module from Murrelektronik is the ultimate back up plan for minimising costly downtime. Uninterruptible power supplies, such as the Emparro ACCUcontrol, switch to battery power seamlessly if your power fails, keeping your machines working without delay or interruption. Here, PIF explores the features and benefits of the brand-new Murrelektronik Emparro ACCUcontrol.
Emparro ACCUcontrol - UPS battery solutions
Murrelektronik's Emparro ACCUcontrol UPS module is designed with an extended lifetime service firmly in mind. This is thanks in large part to the temperature control of the battery charging, which avoids unnecessary overheating of the system. The adaptability of the temperature control ensures the highest performance from your battery life.
With every unit so far, the Murrelektronik Emparro family has prioritised safety with their control and diagnostic options. The Emparro ACCUcontrol UPS battery solution is no different, with predictive maintenance meaning Emparro ACCUcontrol permanently monitors the internal resistance of connected batteries. If limits are exceeded, the device gives a warning signal over an alarm contact, so battery replacement can be scheduled.
The Emparro ACCUcontrol UPS module has also been developed to avoid any data loss, with a shutdown function for IPCs that uses easy-to-use software. Not only does it guarantee minimal data loss, but the Emparro ACCUcontrol can also be easily connected to an industrial PC via mini-USB. This innovative new unit is wholly designed to make assembly, control and operation as simple yet effective as possible.
Emparro UPS system advantages
Avoiding system downtime is essential to ensuring production isn't interrupted and this is where the Emparro ACCUcontrol scores highly. Investing in Murrelektronik's newest UPS module comes with many more advantages beyond that too, including:
The switch to battery operation is smooth, to ensure there is no delay in the resumption of production.
The Murrelektronik Emparro ACCUcontrol is available in variants for 20 A or 40 A, to suit your application preferences.
It is a compact unit, so therefore doesn't take up much space and can be installed easily. For example, the 20-A variant has a width of only 65 millimetres.
This Murrelektronik Emparro unit has been developed to cause as little hassle to you as possible, requiring no maintenance.
The design of the system ensures easy assembly, requiring no tools.
"The UPS Emparro ACCUcontrol module is the right solution when it comes to bridging a prolonged power failure and avoiding failures and downtime in production. Externally connected lead batteries can supply backup power for an hour or more," says Manuel Senk from Business Development Management at Murrelektronik.
Control the outcome of power failure with the Murrelektronik Emparro ACCUcontrol UPS module. For more information on our UPS battery solutions, contact Murrelektronik today.
Company Profile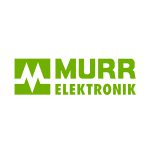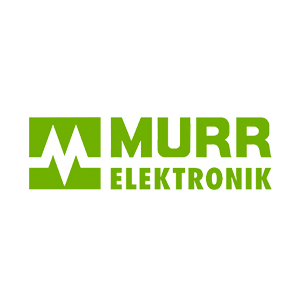 Murrelektronik Ltd
Stay connected with Murrelektronik. Murrelektronik is the UK arm of the world leading Murrelektronik GmbH, supplying connection technology to the engineering industry.
Get the latest process industry news
Interested in receiving even more industry-leading news from Process Industry Forum delivered directly to your inbox? Then sign up to our free newsletter. Bringing you the latest news, trends, innovations and opinion from across the process industry, our exclusive newsletter gives you all the industry insights of the moment in one, easy-to-digest bulletin. Stay ahead of the competition with regular process industry news instalments from PIF.