Introducing Murrelektronik's cabinet accessories
In this article, PIF spoke to control cabinet experts, Murrelektronik, about their extensive range of control cabinet accessories, including the Modlink MSDD and the Modlight Illumix. Learn here about the managed and unmanaged TREE switches available from Murrelektronik, with a particular focus on the TREE Profinet managed switch.
Modlink MSDD
The Modlink MSDD from Murrelektronik is a front panel interface that allows for easy access to the devices within the control panel such as PLC's, PC's and HMI's. This essential control cabinet accessory allows for diagnostics and maintenance to be performed without opening the panel door, allowing access to the devices whilst the control cabinet is live.
Some of the technical features of the Modlink MSDD modular front panel interface include:
• Power outlet inserts to all national standards. Allowing for worldwide use
• Data inserts with connection to all standards including RJ45, USB, Sub-D, DVI, RJ12, BNC and more
• Spring lids stay open at 30° when not locked as a 'tell-tale' to ensure the lid is locked shut when not in use
• Intuitive locking mechanisms, including a 'panel key' option
• Power outlet modules with provision to mount an RCD from your manufacturer of choice
The Modlink MSDD front panel interface has a rugged design, manufactured from high quality materials, with IP65 protection. Murrelektronik offers a customisation service for their front panel interface lids. Your Modlink MSDD can be custom laser printed at no extra charge, for example with your company logo, barcodes, or identification text. This removes the necessity of additional labelling, labels, barcodes or text on the front of your panel. This ensures that vital information remains permanently visible at all times.
Modlight Illumix
Modlight Illumix is an 24 V DC LED machine light, available in two variants. The Modlight Illumix Slim Line and the Modlight Illumix Classic Line. Both the Slim Line and the classic line provide optimal illumination with extremely high luminosity in daylight quality and energy saving LED technology. The Modlink Illumix also has a colour temperature of 5500 K and a light output of 105 Im/W. With this LED technology from Murrelektronik, you can expect reliable, clear, contrast free perceptions and no glare or flickering. The Modlight Illumix is maintenance-free, long lasting, energy saving, simple and safe to assemble.
Difference between the Slim Line and Classic Line
The Modlight Illumix Slim Line has protection to IP54. The robust housing is made of plastic and aluminium with rotatable mounting brackets for fast and secure mounting. The 24 V DC power is connected via an M8 connector socket. Available in 5 different lengths with outputs from 24 V DC/4W, 420lm to 24 V DC/32W, 3360 lm.
The Modlight Illumix Classic Line, on the other hand, has protection to IP67, 24 V DC power is connected via an M12 connector socket. It has been designed for harsh environments with an aluminium and toughened safety glass housing with rotatable mounting brackets to direct the lighting. Available in 4 different lengths with outputs from 24 V DC/6W, 630lm to 24 V DC/24W 2520lm. It is ideal for harsh industrial environments where lubricants and coolants, flying sparks and shavings are present such as directly mounted on a machine or within a work cell.
As well as the physical differences between the two Modlight Illumix variations, they also differ in their application. The Slim Line is ideal for light applications where a plastic cover is ideal such as control panel lighting, workstation illumination and machine lighting.
Managed and unmanaged switches
Another aspect of Murrelektronik's range of control cabinet accessories is their managed and unmanaged switches from their TREE series.
Managed TREE switch
The expanded range of managed TREE switches from Murrelektronik enables reliable, internet-based remote access to machines and systems through a Virtual Private Network (VPN). This is due to the open VPN client that comes with the advantage of encrypted remote access and the ability to automatically connect to the VPN server of the system network. The managed TREE switches are able to maintain a consistent and easy to monitor topology in your network because of their pre- configuration for Profinet and LLDP topology management.
Unmanaged TREE switch
Unmanaged TREE switches from Murrelektronik provide 4, 6 or 8 Ethernet ports for RJ45 connections. Autonomously detected data transmission speeds of 10 or 100 Mbit/s are supported as well as the transmission of Fast-Ethernet, Ethernet/IP and Profinet. Other vital technical features include Autonegotation and Autocrossing and a wide operating temperature range of -10°C to 70°C.
TREE Profinet managed switch
For perfect networking in industrial environments, worldwide use and simplified Profinet installation, the TREE Profinet Managed Switch is the control cabinet accessory you need. Available in 4 port and 6 port variants.
Both managed and unmanaged Tree switches are available in protection class IP67 with M12 connectivity for data and power. This enables the switches to be positioned directly in the field. This can save wiring time and money whilst saving valuable space in the control cabinet.
For more information on any of the Murrelektronik cabinet accessories highlighted in this article, contact Murrelektronik today.
Company Profile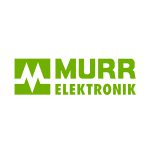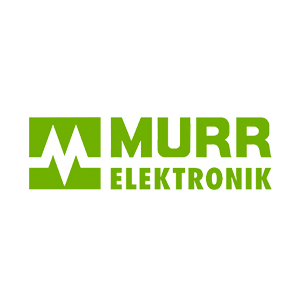 Murrelektronik Ltd
Stay connected with Murrelektronik. Murrelektronik is the UK arm of the world leading Murrelektronik GmbH, supplying connection technology to the engineering industry.
Get the latest process industry news
Interested in receiving even more industry-leading news from Process Industry Forum delivered directly to your inbox? Then sign up to our free newsletter. Bringing you the latest news, trends, innovations and opinion from across the process industry, our exclusive newsletter gives you all the industry insights of the moment in one, easy-to-digest bulletin. Stay ahead of the competition with regular process industry news instalments from PIF.