Hygienic valves from INOXPA
In this article, PIF speaks with leading valve suppliers BM Engineering Supplies to learn how hygienic valves from specialist manufacturers INOXPA are helping improve applications within the UK process industry. For businesses looking to improve their hygienic processes, INOXPA's stainless steel hygienic valves can help you achieve sanitary perfection.
Why use INOXPA hygienic valves?
As hygienic specialists, INOXPA valves are designed for applications which need to meet the strictest possible requirements. As such, they are frequently sought after valve types for businesses within the process manufacturing industry.
"Process industries, such as food and beverage, pharmaceuticals and cosmetics, all must abide by the UK's stringent hygienic standards", explains Scott Miller of BM Engineering.
"To help meet these standards, hygienic valves such as those manufactured by INOXPA are a vital part of any CIP or COP processes that require products to be fit for human consumption. INOXPA hygienic valves are constructed from AISI 316L stainless steel and feature polished surfaces to provide applications with the highest levels of cleanliness. For additional compliance, INOXPA hygienic valves also feature EPDM gaskets which are produced in line with FDA 177.2600 standards".
The two most popular hygienic valve types among BME's process manufacturing customers are ball and butterfly valves.
Hygienic ball valves from INOXPA
INOXPA's hygienic ball valves are primarily used to deal with viscous fluids containing solid particles. "Our customers typically use INOXPA's 6400 hygienic ball valve for CIP functions, although we believe the valve is better suited for providing unobstructed flow for food processing, cosmetic and chemical processing applications", continues Scott.
"This model also boasts a compact and robust design which allows for consistent performance in environments that require the most intricate levels of accuracy."
Hygienic butterfly valves from INOXPA
By comparison, INOXPA's hygienic butterfly valves can be used across a variety of fluid-based applications within the same industries. "Despite having the same benefits as their ball valve counterparts, INOXPA hygienic butterfly valve such as the 4800 model provide quicker-shut off and a much more cost-effective solution overall", explains Scott.
"However, should customers require a more specialist butterfly valve, we recommend INOXPA's Leakage Butterfly Valve".
INOXPA Leakage Butterfly Valves are a type of double butterfly valves which offer safe separation of liquid products and prevents accidental mixing in the event of gasket failure.
"The prevention of accidental mixing makes the LBV hygienic butterfly valve desirable for process applications which require the utmost care and due diligence," concludes Scott.
INOXPA hygienic valve suppliers
Based in Glasgow, BM Engineering Suppliers has an esteemed reputation within the Scottish process industry as a trustworthy distributor of INOXPA hygienic valves. Along with INOXPA's own reputation of providing superior hygienic valves to the process industry, BME and INOXPA hygienic valves are a match made in process heaven.
Visit BM Engineering's website to find out more about INOXPA hygienic ball and butterfly valves.
Company Profile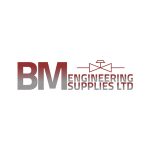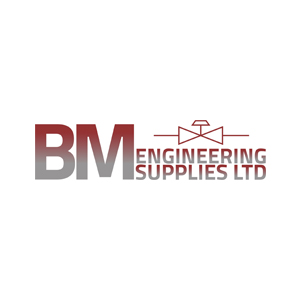 BM Engineering Supplies
BM Engineering Supplies is an industrial valve supplier with stocks of high-quality process and general purpose valves.
Get the latest process industry news
Interested in receiving even more industry-leading news from Process Industry Forum delivered directly to your inbox? Then sign up to our free newsletter. Bringing you the latest news, trends, innovations and opinion from across the process industry, our exclusive newsletter gives you all the industry insights of the moment in one, easy-to-digest bulletin. Stay ahead of the competition with regular process industry news instalments from PIF.