Innovative solutions for applications in potentially explosive environments
With the competitive market of today, it is important to collaborate with partners you can trust and work closely with in order to ensure a smooth and successful partnership. Enter BM Engineering Supplies, a trusted supplier and distributor or industrial valves and instrumentation products to various industries.
In this article, we speak to BM Engineering to learn more about their trusted partners and how an innovative progression in a product is set to transform applications within potentially explosive environments.
The need for solutions in hazardous environments
When operating within explosive environments, it is highly important to have the correct safety measures and procedures in place. It is vital for both human safety, since explosions could cause a devastating loss of life and serious injuries, and as a preventative measure for significant damage.
A hazardous, or dangerous, environment can be labelled as one that has a mixture of dangerous substances in an atmospheric condition. Many various industries involve activities that produce explosive, or potentially explosive, atmospheres. Some examples of these include activities to create or release flammable gases or vapours. The need for approval and solutions in hazardous environments comes in the form of ATEX approval.
What is ATEX approval?
In some form, ATEX approval is the name given to the European certification that labels equipment as tested and 100% approved to be safe for specific environments, such as explosive ones.
When a product is recognised and accredited with ATEX approval, it means that it has the allowances to work within potentially explosive environments.
Keeping this in mind, when we spoke to BM Engineering about their recent innovative product, as one of the UK's leading supplier and distributor of trusted products for various industries, they were pleased to announce that Bürkert's well-known FLOWave Flowmeter Type 8098 is also now available with ATEX approval.
BM Engineering and ATEX approval
During our chat with BM Engineering, we spoke about how this progression came about. Having previously stocked and distributed the FLOWave within the hygienic segment, BM Engineering told us how they required a lot of feedback from customers about the potential use of FLOWave in explosion-proof atmospheres.
Having reviewed this feedback and spoken with Bürkert about the viability of such a thing, it was agreed that gaining the ATEX approval stamp for the FLOWave opened the door to new possibilities and applications for customers, such as in the field of solvent-based paints and coatings or in the semiconductor industry. Through the achieved ATEX status, Bürkert's FLOWave Flowmeter Type 8098 is ideal for use in potentially explosive atmospheres.
FLOWave with ATEX approval
When comparing the new ATEX approved FLOWave with the standard variant, this newer version is distinguishable by its ATEX-compliant cable glands, M12 plugs, and a pressure balancing element.
Due to these new features, the new FLOWave flowmeter with ATEX approval can therefore be used without any hindrances in potentially explosive atmospheres of ATEX Zone 2.
The advantages of FLOWave with ATEX approval:
Accurate flow measurements also in the ATEX zone
Suitable for flow measurements of alcohols and solvents
Non-contact multiparameter measurements
- Flow rate
- Acoustic transmission factor
- Temperature
- Density factor.
As Bürkert distributors, BME supplies the Bürkert Type 8098 FLOWave flowmeter with or without ATEX approval. To learn more about BME's range of Bürkert products, head over to their website to find out more.
Company Profile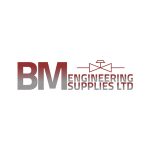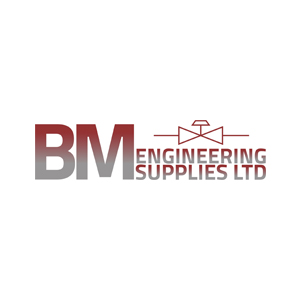 BM Engineering Supplies
BM Engineering Supplies is an industrial valve supplier with stocks of high-quality process and general purpose valves.
Get the latest process industry news
Interested in receiving even more industry-leading news from Process Industry Forum delivered directly to your inbox? Then sign up to our free newsletter. Bringing you the latest news, trends, innovations and opinion from across the process industry, our exclusive newsletter gives you all the industry insights of the moment in one, easy-to-digest bulletin. Stay ahead of the competition with regular process industry news instalments from PIF.