Innovative Etabloc Pump range from KSB with intelligent design
This April, German pumps and valves specialists KSB release the latest incarnation of their enduring Etabloc pumps series, taking specifications to the next level thanks to a raft of intelligent design features and an extended range of pump sizes. PIF looks at some of the advantages of this new innovation.
Diverse materials and seal variants
Choose from a range of materials comprising cast iron, bronze, stainless steel and nodular cast iron. This diversity of materials and a large choice of seal variants has extended the suitability of the new type series to applications beyond just water. Plus, confined gaskets ensure reliable sealing between pump casing and casing cover, even in highly varying operating conditions.
The space allocated to the mechanical seal has been enlarged to enhance venting in this area. Single or double mechanical seals to EN 12756 are standard and special variants – like mechanical seals in tandem or back-to-back arrangement – as specific applications dictate.
Service-friendly design
Another feature of the updated Etabloc pumps series is its new, spacious and service-friendly design that facilitates dismantling and reassembly of the mechanical seals. The conical seal chamber, for example, allows easy access and provides more space for maintenance work.
Easy-to-replace casing wear rings protect the impeller and the casing cover from wear and the drive lantern comes in standardised mating dimensions, offering the operator maximum choice in selecting an electric motor. Plus, forcing screws provided at the lantern make dismantling of the drive train much easier.
Clever discharge nozzles
Discharge nozzles are fitted with more connection options for pressure gauges, so several measurements can be conducted simultaneously. The flanges of suction and discharge nozzles – in all materials – are optionally drilled to EN 1092 or ASME dimensions and a large variety of nozzle positions, and installation options, enables maximum flexibility.
Wide variety of pump sizes
KSB's newly enhanced series proudly boasts up to 43 pump sizes, which can be driven by either 2-pole or 4-pole motors. With further additions to the selection chart, the pump size can now be selected even closer to the best efficiency point.
Impeller trimming as standard
Every pump from KSB comes supplied with the impeller diameter trimmed exactly to the duty point. Combined with the large range of pump sizes available for selection, impeller trimming is the only way of keeping the pump set's energy consumption to a minimum.
Who are KSB?
KSB combines innovative technology and excellent service to provide intelligent solutions, including pumps, valves and systems for almost all applications involving the transportation of liquids.
The company has been growing continuously since it was founded in 1871 and today commands a presence on every continent with its own sales and marketing companies, manufacturing facilities and service operations. More than 16,200 employees generate annual consolidated sales revenue of almost 2.3 billion euros.
Application areas for KSB products
KSB is a leading international supplier of pumps, valves and related systems for building services, process engineering, water treatment, water transport, energy conversion and solids transport.
Their products are used to transport, or shut off fluids, in processes involving clean or contaminated water, aggressive and explosive fluids, corrosive and viscous fluids, as well as fluid/solid mixtures and slurries.
The latest generation of the Etabloc type series meets the EU requirements of Commission Regulation 547/2012/EU for water pumps, which will enter into force in 2015. For more information visit KSB.
Company Profile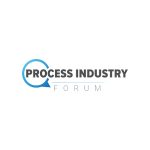 Process Industry Forum
The leading online technical resource centre for the Process Industry.
Get the latest process industry news
Interested in receiving even more industry-leading news from Process Industry Forum delivered directly to your inbox? Then sign up to our free newsletter. Bringing you the latest news, trends, innovations and opinion from across the process industry, our exclusive newsletter gives you all the industry insights of the moment in one, easy-to-digest bulletin. Stay ahead of the competition with regular process industry news instalments from PIF.