What are the important considerations in Microfluidic valve solutions?
In the MicroFluidics world where compactness, smart communication, dead legs, cross contamination and validation are everyday concerns, specialist equipment and application-specific knowledge are essential for reliable and effective operation.
In the field of Microdfluidics, technology is on a continuous march to miniaturisation, with a need for reliability and cost effectiveness as the main controlling factors.
So how can leaders in Microfluidics help?
Bürkert can be considered leaders in Microfluidics and have positioned themselves to deliver solutions to complex and demanding applications within 48 hours of understanding an application problem. Their multi-disciplinary teams, known as their 'SystemHaus Facility' pool their knowledge and resources to deliver cutting-edge problem-solving capabilities and technical excellence in medical, life-sciences & analytic chemistry applications.
To learn more about Bürkert's process and SystemsHaus facilities, click here.
Examples of where Bürkert excel in the world of Microfluidics
Bürkert provide cutting edge solutions for In-vitro Diagnostic applications
In clinical diagnostics, throughput and reliability are key drivers. Blood, serum or urine analysis requires expertise in sample and reagent handling, flushing and waste treatment.
Bürkert optimises specific system solutions for mixing, distribution or dosing.
Click here to find out more about Bürkert's microfluidic valves.
Microfluidic valve solutions for Life sciences applications
Today's advanced life science research in fields such as molecular diagnostics is destined to become the standard diagnostic method of tomorrow. Biochips and DNA analysis are leading edge technologies which will improve early diagnosis, protect us from pandemics and identify the solutions for currently incurable diseases.
High throughput systems not only enable genome sequencing but are also the basis for faster and more efficient drug development.
Bürkert's expertise in precision dosing, ultra-short response times, low internal volumes, chemically inert materials for unaltered test results as well as cross contamination free components and manifolds all aid in effective design of lab automation devices.
Click here to find out more about Bürkert's microfluidic valves, dosing units and pumps
Microfluidc solutions for Intensive Care Technology
Just as an anaesthetist or a surgeon needs practice and experience, Bürkert have over the years gathered expertise in a wide range of intensive care applications, from respirator technology and anaesthesia to insufflators for keyhole surgery.

Bürkert have direct experience in a range of applications from gas mixing and distribution to systems for cleaning and leak testing endoscopes. For every client, fully customized products and systems are created from Bürkert's range of standard technology.
Click here to find out more about Bürkert's microfluidic valves, flowmeters and controllers.
Company Profile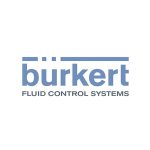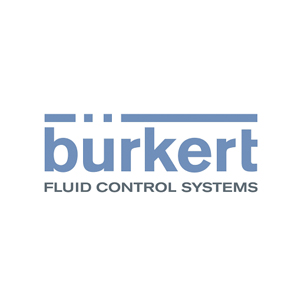 Bürkert Fluid Control Systems
Bürkert Fluid Control Systems is a world-leading manufacturer of control and measuring systems for fluids and gases.
Get the latest process industry news
Interested in receiving even more industry-leading news from Process Industry Forum delivered directly to your inbox? Then sign up to our free newsletter. Bringing you the latest news, trends, innovations and opinion from across the process industry, our exclusive newsletter gives you all the industry insights of the moment in one, easy-to-digest bulletin. Stay ahead of the competition with regular process industry news instalments from PIF.