IMI Norgren launches new ELION electric actuators
IMI Norgren, part of the engineering powerhouse that is IMI Precision Engineering, has launched a new line of electric actuators. The innovative IMI Norgren ELION reputedly delivers greater flexibility, enhanced control and lower costs for industrial automation. PIF looks at the features and benefits of this new actuator range.
Designed to reduce energy consumption and total cost of ownership, IMI Precision Engineering's new electric actuator range is ideally suited for applications within the automotive, packaging and labelling, materials handling, machine tools and food and beverage sectors. The innovative IMI Norgren ELION increases levels of precise, repeatable control and accurate positioning for industrial users.
IMI Norgren ELION electric actuator
Acceleration and deceleration control also allows the cylinders to glide into position without stopping abruptly. Which makes IMI Norgren ELION electric actuators ideal for applications where vibrations and disruptive movement simply aren't acceptable. This allows multiple actuators to move in sync and change speed without the need to stop or overrun a position.
Based on ISO 15552, the IMI Norgren ELION electric actuator offers the in-built flexibility of multiple intermediate positions, ensuring acceleration and speed are controllable and predictable. The absence of compressed air also offers a cleaner, quieter solution and a significant reduction in associated energy and running costs.
Complete electric actuator solution
IMI Precision Engineering is able to offer a complete electric actuator solution through its collaboration with market leading servo motor manufacturer, Control Techniques. Customers can benefit from a single point of contact for electric actuation, alongside motors, drives and a range of accessories to suit individual applications.
Simon Gass, Global Product Marketing Manager for IMI Precision Engineering, said: "As customers increasingly seek out technology answers that offer greater control, accuracy and operating flexibility, the benefits of an electric actuator solution for industrial automation requirements are clear.
"Adding IMI Norgren ELION to our actuator portfolio means our customers can have total peace of mind that whichever linear motion solution is most appropriate for their application, IMI Precision Engineering has the solution," he added.
About IMI Precision Engineering
IMI Norgren, now a major IMI Precision Engineering product brand, was launched at the North American kitchen table of entrepreneur and industrialist Carl Norgren. In 1927, Carl Norgren sketched what would become the world's first lubricator, paving the way for Norgren to become a major manufacturing company. Bought by IMI plc in 1972, the company would go on to specialise in pneumatic fluid and motion control.
Today, IMI Precision Engineering sits alongside IMI plc's other two divisions, IMI Critical Engineering and IMI Hydronic Engineering. Their product brands, IMI Norgren, IMI Buschjost, IMI FAS, IMI Herion and IMI Maxseal continue to be at the forefront of pneumatic motion and fluid control technology, developing world-class products designed to improve performance and productivity.
The IMI Norgren ELION rod-style electric actuator range launched in April 2019, while a rodless option is due to be launched in the United Kingdom this autumn. For more information, visit IMI Precision Engineering.
Company Profile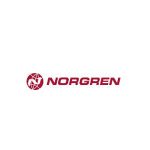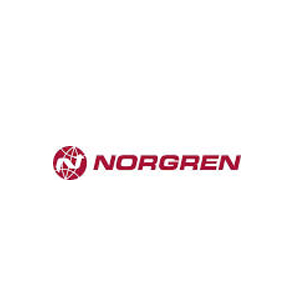 Norgren
Norgren's world-class portfolio of fluid and motion control products and technologies, coupled with extensive sector knowledge and technical excellence delivers an unrivalled proposition to Norgren customers.
Get the latest process industry news
Interested in receiving even more industry-leading news from Process Industry Forum delivered directly to your inbox? Then sign up to our free newsletter. Bringing you the latest news, trends, innovations and opinion from across the process industry, our exclusive newsletter gives you all the industry insights of the moment in one, easy-to-digest bulletin. Stay ahead of the competition with regular process industry news instalments from PIF.