Identify sources of contamination in compressed air using CAMTU Microbial Test Unit
In this article, we look at the prowess of the Parker Balston CAMTU Microbial Test Unit when identifying contamination sources in compressed air systems. 
Devices for sampling compressed air
To date the only devices capable of sampling compressed air systems for microbes are expensive, very cumbersome, require lengthy sampling times and require extensive training.
Parker Balston has designed and manurfactured a device that overcomes all of these application challenges - a device that we feel is worth shouting about!
Compressed air is used in a broad range of applications in the food processing industry. These include the mixing of ingredients, cutting, sparging, drying of the product, transporting/propelling of the product through processing systems and packaging of the final product.
In many of these applications, compressed air is in direct, or indirect, contact with food products. The impurities in the compressed air may contaminate the food product which can result in change of color and taste, reduced shelf life, as well as exposure to bacteria and other micro-organisms that can result in product recalls.
Compressed air is warm, dark and contains moisture - the ideal environment to promote the production of microbes. These microbes migrate through the entire compressed air system and are released at exit points; critical areas that food, packaging or surface areas come in direct contact with.
The microbial test unit identifies contamination in compressed air
Parker Balston recognized the need for an alternative device that is easily transported throughout the food plant and can provide a quick qualitative analysis of compressed air purity. Furthermore, it was important that training rquirements to use the device were kept to a minimum.
The Parker Balston CAMTU (compressed air microbial test unit) is easily transported, weighing less than a pound. It comes complete with connection tubing, shut off valve and a special designed pressure regulator and metering orifice.
These matched components provide the exact amount of compressed air exposure for each sampling. The petri dishes are filled with specialized tryptic soy agar designed to hold up to compressed air flow and pressure. TSA is used for the cultivation of a wide variety of microorganisms including most bacteria and mold spores.
The Parker Balston CAMTU has been validated by Dr. McLandsborough, head of the Food Science Department of the University of Massachusetts, Amherst MA.
Benefits of the Parker Balston CAMTU Microbial Test Unit
This is an ideal device to incorporate into your Good Manufacturing Practices program for monitoring all the identified HACCP risk points. For those risk points where microbes are discovered, we would recommend installing Balston 3 stage sterile air systems, which will remove oil, water, rust, pipescale and all microbes from the compressed air. The CAMTU can then be used to monitor those filter systems for optimum performance.
Features of the microbial test unit:
Lightweight and ergonomically designed for ease of use
Constructed of durable polypropylene – easily sanitized
Pre-filled petri dishes with specialized tryptic soy agar designed to hold up to compressed air flow/pressure
No electrical supply required
No refrigeration required for the petri dishes – 300 day shelf life
Quick sampling time – 20 seconds
Complete kit with connection tubing, pressure regulator/metering orifice, shut off valve, timer and petri dishes
How to use the CAMTU microbial test unit:
To obtain a sample, simply plug the connection tubing into the sample point on the compressed air system, insert a petri dish into the CAMTU, close the CAMTU, open the shutoff valve and expose the agar for 20 seconds. After exposure simply place the petri dish in an incubator for 48-hours or in a controlled environment of at least 68F and observe for colony forming units (CFUs).
What do you think of this lightweight, easy-to-use monitoring device? Is it likely to be utilised in your hygienic applications? 
Company Profile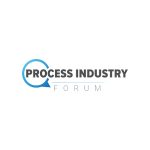 Process Industry Forum
The leading online technical resource centre for the Process Industry.
Get the latest process industry news
Interested in receiving even more industry-leading news from Process Industry Forum delivered directly to your inbox? Then sign up to our free newsletter. Bringing you the latest news, trends, innovations and opinion from across the process industry, our exclusive newsletter gives you all the industry insights of the moment in one, easy-to-digest bulletin. Stay ahead of the competition with regular process industry news instalments from PIF.