How can HPC air compressors reduce your business costs?
Process Industry Forum spoke to Michael Douglas from Glaston Compressor Service Ltd, based in Skelmersdale, Lancashire, to discuss the benefits of using a HPC air compressor to reduce costs for your business. Michael explains that many businesses rely on compressed air for manufacturing purposes, or to maintain a service to customers, whilst the medical sector relies on compressed air for breathing apparatus and tools for surgical procedures.
But the medical sector is not the only industry that utilises compressed air - banks use compressed air to operate door systems, and even some jewellers transport their goods through internal pipework systems using compressed air.
Michael Douglas explains that "compressed air is everywhere. And, so too is the ever-growing need for cost-efficient air compressors". This is why Glaston Compressor Services Ltd recommends HPC air compressors to reduce your overheads.
Why HPC air compressors?
HPC Compressed Air Systems is the UK subsidiary of the world-renowned air compressor manufacturers, Kaeser. Glaston Compressor Services is proud to be a supplier of Kaeser throughout the UK as they are the market leader in the manufacturing of industrial air compressors with a primary focus on versatility, ease of use, and most importantly, cost-efficient designs.
Michael Douglas, from Glaston Compressor Services, states that these are suitable for several industries, from power stations to independent workshops. One of the most impressive elements of the HPC compressed air system is the unique controller system: Sigma Air Manager (SAM).
Used in conjunction with a HPC air compressor, this air management system can help to reduce your costs even further by giving you the power to control every aspect of the compressed air usage for optimum usage and zero wastage.
How does Sigma Air Manager software work?
Glaston Compressor Services recommends the Sigma Air Manager software, which uses advanced algorithms to control and monitor every aspect of a HPC air compressor system. The simple HPC interface displays real-time data to ensure that your compressed air consumption is always visible and easy to regulate.
Michael Douglas from Glaston Compressor Services highlights that this air compressor controller uses preventative maintenance software and remote diagnostics to identify the service intervals of your compressed air system to avoid costly downtime and ensure efficiency.
A further benefit of this, the advanced technology used within this management tool ensures it qualifies for the Energy Technology List, which means it is eligible for 100% tax relief under the Enhanced Capital Allowance scheme.
HPC air compressor accessories;
Glaston can supply various accessories that will complement your HPC air compressor system and ensure maximum cost efficiency. By using a management control system, such as the Sigma Air Manager system, is one way to ensure noticeable energy savings, particularly in conjunction with compressed air filters, dryers, receivers, condensate drains, and oil & water separators.
When these components are installed and maintained in accordance with your wider compressed air management system and all components are perfectly in sync, you will see guaranteed energy savings.
Where to find HPC air compressor suppliers?
Glaston Compressor Services is a leading supplier of HPC Kaeser compressed air systems. The Glaston Compressor Services team of expert engineers have a strong understanding of HPC Kaeser products, with finance options to help you manage your monthly outgoings even further. Glaston provides multiple finance options and packages to help you choose according to your circumstances.
Company Profile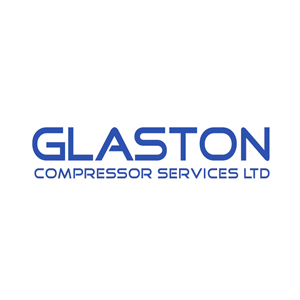 Glaston Compressor Services
Glaston Compressor Services is a supplier of high performance, energy efficient products including air compressors, nitrogen generators and compressed air filters.
Get the latest process industry news
Interested in receiving even more industry-leading news from Process Industry Forum delivered directly to your inbox? Then sign up to our free newsletter. Bringing you the latest news, trends, innovations and opinion from across the process industry, our exclusive newsletter gives you all the industry insights of the moment in one, easy-to-digest bulletin. Stay ahead of the competition with regular process industry news instalments from PIF.