How the Val-Matic Quadrosphere valve outperforms standard ball valves
Ball valves are shut-off valves that are commonly used to control flow using a quarter-turn technique. They are traditionally a hollow, pivoting sphere and are great for controlling the flow of media (fluids or gases) and providing a visual indication of the valve's status. However, ball valves have significant drawbacks, including the build-up of debris and resistance to a switch in status (open or closed). The Quadrosphere valve from Val-Matic overcomes these issues, whilst maintaining the reliability and simplicity of a traditional ball valve. Find out how below.
Why was the Val-Matic Quadrosphere valve developed?
Valves used in the subsea and marine environment are critical safety features; they are used to shut off the flow of a liquid or gas either for safety reasons or for maintenance. It is imperative that they function without resistance, and that they provide excellent lifespan due to the inaccessibility of many of the valves given the depths and pressures that they commonly work at. These subsea industries are very often oil and gas extraction; one of the challenges presented by these environments is that the media flowing through pipes and equipment often contains a great deal of sand and debris.
In the case of a traditional ball valve, this debris often gets caught between the ball and the seat, creating friction and damaging the device, eventually leading to malfunction and safety risks. The Quadrosphere valve, developed by Val-Matic and available from leading subsea instrumentation experts MGA Controls, overcomes these problems and provides a unique alternative with all the benefits of a traditional ball valve, without the problems.
What is the Val-Matic Quadrosphere valve?
The Quadrosphere valve is a novel design whereby the non-essential sealing faces of a traditional ball have been recessed in all four quadrants to facilitate additional flow paths during its quarter-turn process. These recessed surfaces also have lipped edges, designed to wipe clean the surfaces of the valve seats during opening and closing.
Developed for use in industries where the media flow has a high solid content, the Quadrosphere valve is a full bore, trunnion mounted quarter-turn valve that reduces wear by up to 70%. This has been achieved by Val-Matic through developing recessed surfaces to allow four additional flowpaths (above and below, as well as on both sides) when the ball cycles.
The Quadrosphere valve from Val-Matic has more than 20 years of proven performance, as well as being subjected to rigorous testing to demonstrate its unique abrasion-resistant design for use in harsh conditions and demanding applications. The ball itself is manufactured from hard chrome-plated stainless steel, which is ground and polished, making it extremely resilient.
Critical features of the Quadrosphere valve include:
Two sets of seating surfaces to ensure full shut off whilst in the closed position and to protect the seats whilst open
Four additional flowpaths as a result of the uniquely contoured ball design
Lipped edges to protect and clean the seats during its quarter turn
Stem seals: double o-ring and flexible graphite packing
Injection fittings for sealant to be injected for a temporary seal in the event of damage to the seat inserts or stem seals
Benefits of the Quadrosphere valve:
Improved performance life of the valve
Reduced torque thanks to less friction, saving on energy costs
Self-cleaning seats reducing maintenance requirements
Designed to API 6D and ASME B16.34 requirements
API 6D monogram included
Meets Fire Test standard API 607
Meets ASME/ANSI, BS, ISO, MSS, API and NACE standards
This unique Quadrosphere valve is available to purchase through MGA Controls, an official distributor for Val-Matic. To find out more about the Quadrosphere valve, or to discuss your requirements in more detail, get in touch with MGA Controls on 01704 898980 or email [email protected].
Company Profile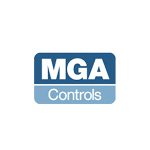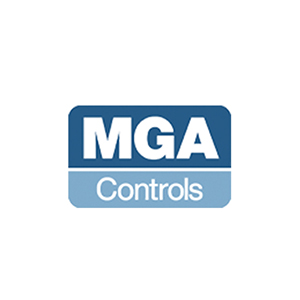 MGA Controls Ltd
MGA Controls are a leading Control & Instrumentation company delivering high-quality products and services to the industry since 1986.
Get the latest process industry news
Interested in receiving even more industry-leading news from Process Industry Forum delivered directly to your inbox? Then sign up to our free newsletter. Bringing you the latest news, trends, innovations and opinion from across the process industry, our exclusive newsletter gives you all the industry insights of the moment in one, easy-to-digest bulletin. Stay ahead of the competition with regular process industry news instalments from PIF.