How solenoid valves power the renewable sector
As one of the world's leading manufacturers of fluid control and specialist solenoid valves, Bürkert provides solutions to many industries, including renewables. In this article, we explore the renewable energy sector and highlight how solenoid valves can help power this industry.
The growth of the renewable energy sector is steaming ahead and shows no signs of stopping any time soon. As the focus to provide clean energy continues, it is more vital than ever that manufacturers understand how they can contribute and support the renewable sector by manufacturing specialist equipment for alternative methods of energy.
What is renewable energy?
Renewable energy can be seen as energy sourced by honing the earth's natural capabilities. Different types of renewable energy take advantage of the earth resources, without causing harm and diminishing them. Simply, renewable energy utilises never-ending resources: the sun, the wind and the tide to name a few.
The natural resources used in renewable energy are always replenished. Therefore, this clean energy causes no harm to the earth and its resources. The types of renewable energy technologies that can be developed from natural resources include solar power, wind power, hydropower, geothermal energy and bioenergy.
The uses of solenoid valves for renewables
The basic purpose of a solenoid valve is to open and close as a way of controlling flow. This is achieved when an electromagnetic solenoid coil is energised, causing the plunger to open and allow for the flow to pass through. For example, a solenoid valve can be used for renewable energy in hydropower as part of a system to control the flow of water.
It is vital that solenoid valves for renewables are manufactured to withstand harsh environments whilst remaining completely reliable. Renewable energy valves must be able to continue to function to the highest standard even when presented with, for example, the intense pressure and high temperatures of solar power.
Solenoid valves from Bürkert
As a flow control giant, Bürkert has an extensive range of solenoid valves for you to choose from for your application. They understand that the demands of every application are unique to the industry. Therefore, they have specialist solenoid valves, designed precisely for certain environments.
Bürkert steps up to the plate with solenoid valves for renewable energy. Choose from solenoid valves specifically, for example, for water, high pressures or hazardous locations.
Solenoid valves for high pressures
The high-pressure Bürkert solenoid valves include the Type 2400 - 2/2 way solenoid valve, servo-operated for high pressure or the Type 6027 - direct-acting 2/2 way plunger valve. The Type 2400 is specifically designed with a stainless steel body to withstand intense pressures. Its design also allows for the switching of high pressure at relatively low coil power. On the other hand, the Type 6027 is perfect for high-pressure applications due to its special seal technology.
Solenoid valves for water
As fluid specialists, Bürkert has an array of solenoid valves for water applications. These include the Type 6281, Type 6213, Type 5282 and Type 0290 servo-assisted 2/2 way diaphragm valves. Each of these solenoid valves features a variety of options to suit your requirements. For example, if you require a separating diaphragm for aggressive and contaminated media, choose the Type 5282. Each solenoid valve for water is available in various diaphragm material combinations and methods of operation, depending on the demands of your application.
Solenoid valves for hazardous location
Bürkert understands that a solenoid valve for a renewable application potentially should be suitable for hazardous locations. Their range of solenoid valves for hazardous applications is extensive with many options available. Some of the specialist features include: vibration-proof block screwed coil systems,
valves suitable for aggressive alkaline and acidic solutions and plastic valve options for use in aggressive and contaminated media.
Some solenoid valves, such as the Type 2610 - 2/2 way direct-acting plunger valve have extremely wide temperature ranges to suit your environment. This particular valve has a temperature range of -200 °C to +180 °C.
With such a comprehensive range of solenoid valves available, Bürkert can drive the renewable sector with their solenoid valves
Contact Bürkert today
For more information or for technical support regarding renewable energy valves, contact Bürkert today. Learn more about the renewable energy sector with our top 10 facts.
Company Profile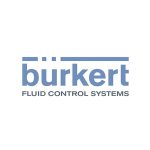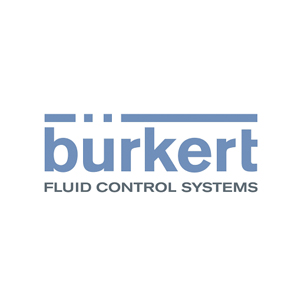 Bürkert Fluid Control Systems
Bürkert Fluid Control Systems is a world-leading manufacturer of control and measuring systems for fluids and gases.
Get the latest process industry news
Interested in receiving even more industry-leading news from Process Industry Forum delivered directly to your inbox? Then sign up to our free newsletter. Bringing you the latest news, trends, innovations and opinion from across the process industry, our exclusive newsletter gives you all the industry insights of the moment in one, easy-to-digest bulletin. Stay ahead of the competition with regular process industry news instalments from PIF.