How nitrogen gas benefits the food packaging industry
Glaston Compressor Services explores the ways that nitrogen gas can be used to benefit the food packaging industry, by preserving freshness, integrity and food quality. Read on the find out more.
A pressurised atmosphere for efficient packaging
Nitrogen gas helps preserve freshness, integrity and quality of delivered food products. It provides a pressurised atmosphere that prevents package collapse to ensure that delicate foods won't get crushed in their bags. Nitrogen will be used in pretty much all food packaging, keeping food like crisps and nuts from getting crushed.
Nitrogen also plays a vital role in keeping food fresh and vastly extends shelf life. Nitrogen gas is clean, dry and inert. By adding nitrogen gas, oxygen is removed. Oxygen deteriorates food items due to oxidative rancidity moisture loss or gain. Purging packaging of oxygen is what allows us to have long life food on our shelves, but is also useful to keep fresh food produce fresher for longer.
Why on-site nitrogen could improve packaging processes
Having an on-site nitrogen generator replaces the traditional cylinder and bulk-liquid supplies allowing manufacturers to generate their own nitrogen onsite easily. Clearly producing nitrogen gas onsite means businesses will no longer incur cylinder delivery costs.
Producing nitrogen gas onsite saves a lot of money providing a quick return on the investment made in nitrogen generating equipment. The cost of a nitrogen generator during its lifecycle is just 20 – 40% compared to the cost of buying nitrogen cylinders during the same period. Another advantage of producing nitrogen onsite is that the volume and purity of the nitrogen gas produced is entirely controlled by the user themselves according to their specific needs.
Generating nitrogen gas in the North West
Based in the North West, Glaston Compressor Services Ltd has vast experience in designing, installing and servicing nitrogen generators for manufacturers across the UK. Recent installations include: heavy manufacturing including treatment of metals, chemical industry where nitrogen has been used as an inert gas, food industry and the laser cutting industry.
Glaston's nitrogen generating equipment is space saving and modular in design which is important as it means that no expensive civil engineering works will be required. In many installations where space is unavailable for new machinery Glaston has created nitrogen generating systems within standard shipping containers that can remain outdoors.
To find out more about generating on-site nitrogen, maintenance services or bespoke packages, contact Glaston today.
Company Profile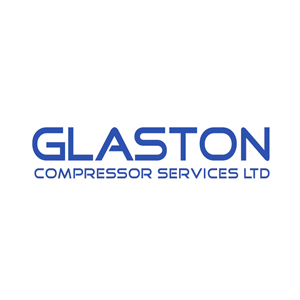 Glaston Compressor Services
Glaston Compressor Services is a supplier of high performance, energy efficient products including air compressors, nitrogen generators and compressed air filters.
Get the latest process industry news
Interested in receiving even more industry-leading news from Process Industry Forum delivered directly to your inbox? Then sign up to our free newsletter. Bringing you the latest news, trends, innovations and opinion from across the process industry, our exclusive newsletter gives you all the industry insights of the moment in one, easy-to-digest bulletin. Stay ahead of the competition with regular process industry news instalments from PIF.