How industry has adapted to online training resources
The dawn of Industry 4.0 had already ushered in a new era of industrial digitalisation. But it's safe to say that the Coronavirus pandemic has somewhat accelerated the digitisation of the engineering and manufacturing sectors. With many engineers side-lined through furlough and working from home, there has never been a greater need for online training. Bürkert explains how they and others have been helping to bridge the virtual skills divide.
In a fascinating article written for The Conversation at the beginning of lockdown in Britain, Adam Cooper, Lecturer in Policy Research and Practice at UCL, lamented the fact that engineers had not been further at the forefront of the government's advisory team during the pandemic (save for the impressively rapid development of respiratory devices). Surely engineers could play a bigger role in this crisis, he argued.
"What about focusing on the mass production and distribution of on-street hand sanitiser, or gloves treated with new, safe anti-viral coatings?" said Cooper. "There may also be new ways of opening doors without grabbing the handle, or indeed pressing lift buttons. Could we design better protective infrastructure for shop workers facing customers at tills? What about bring-your-own trolley handles?"
All interesting ideas that underline the fact that engineers and manufacturers instinctively find solutions to the most pressing issues of the day.
Nationwide shortage of STEM skills
One of the issues that continues to plague the engineering industry is the ongoing skills gap in the sector. The nationwide shortage of STEM skills is believed to cost UK businesses around £1.5 billion a year in recruitment, temporary staffing, inflated salaries and additional training costs.
In the current climate, with socially distanced university programmes and traditional training environments out of the question, the task of training new and current engineers just got harder. Unsurprisingly, engineers have found a way to overcome these challenges and still maintain a semblance of structured continual professional development (CPD) from the confines of their desks.
The answer, of course, is online engineering courses and training.
Online engineering courses bridging the skills gap
The Engage online learning hub helps engineers and manufacturers gain the skills they need to keep pace with emerging trends and technologies, with a particular focus on industrial digitalisation. Launched by training providers Enginuity, the online platform offers several online engineering courses around the role of digital technology within the industry, as well as a more advanced 'Engage Academy' offering free online classes.
The engage platform also hosts a range of useful content from major UK engineering organisations, including the Institute of Engineering and Technology (IET), High Value Manufacturing (HVM) Catapult, Make UK and FutureLearn. The idea behind the scheme is to upskill returning engineers with the knowledge they need to adapt and respond to the increasingly more digital landscape in the current era of Industry 4.0.
Bürkert Spotlight keeps engineers connected
Bürkert UK also recognises that online engineering training is more important than ever. Which is why they launched their own Bürkert Spotlight series of training webinars, podcasts and online content to keep engineers up to date with latest engineering insights and breakthrough Bürkert products emerging from their production line. All hosted by their extremely knowledgeable Field Segment Managers.
Bürkert's webinars and online training resources are available completely free of charge. Registering your attendance at one of their many upcoming webinars couldn't be easier. Simply sign up to become a member and choose which events you would like to attend. In the process, you gain access to all their exclusive content and valuable technological insights from some of the most knowledgeable experts in their fields.
For more information, please contact Bürkert today.
Company Profile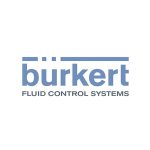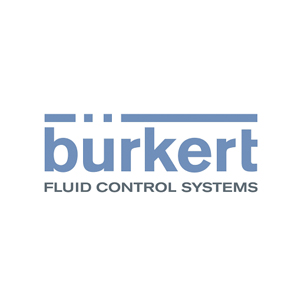 Bürkert Fluid Control Systems
Bürkert Fluid Control Systems is a world-leading manufacturer of control and measuring systems for fluids and gases.
Get the latest process industry news
Interested in receiving even more industry-leading news from Process Industry Forum delivered directly to your inbox? Then sign up to our free newsletter. Bringing you the latest news, trends, innovations and opinion from across the process industry, our exclusive newsletter gives you all the industry insights of the moment in one, easy-to-digest bulletin. Stay ahead of the competition with regular process industry news instalments from PIF.