Honeywell SmartLine Pressure Transmitters for increased accuracy, response time and stability
Honeywell's SmartLine pressure transmitters offer industry-leading performance for a wide range of Industrial Process Applications. Their range of intelligent transmitters display many unique features. They are completely modular, thereby reducing maintenance costs, making repairs safer and faster and reducing inventory costs thereby lowering the total cost of ownership.
The Smartline Pressure Transmitter
They also come with a full graphics display and are insensitive to polarity. This can avoid the cost of reworking on large installations where multiple contractors may use different wiring standards and therefore can reduce the need to re-wire "incorrectly wired" devices.
What Problems do Smartline pressure transmitters resolve?
The SmartLine Pressure Transmitter range will quite clearly help users improve their product quality. They have an accuracy of up to 0.025% and a stability of 0.01% per year. They have unequalled display capabilities and are modular and consequently easily field-replacable. They will help to reduce operational and maintenance costs and to maintain greater operational flexibility. In addition, these transmitters offer proven measurements across a varied range of hazardous environments without compromising on safety.
They are the only pressure transmitters equipped with Smart Connection Suite to deliver the best control system integration.
Quite simply, SmartLine provides unrivalled performance with industry leading accuracy, response time and stability. When combined with Honeywell's proven static pressure and temperature compensation, users get unbeatable total performance of more than 0.12% of span under actual process conditions.
The Honeywell Pressure Transmitter family of products will work with absolute pressure, gauge pressure, draft range pressure, and come with flanged and remote seal transmitters. They are tried and tested and provide accurate and consistent pressure management on refineries, chemical and pharmaceutical plants and paper mills around the world.
What makes Smartline Pressure Transmitters different?
Smartline transmitters can replace any 4-20 mA output transmitter in use today and simply requires a standard two-wire system.
The product range also brings the following features and benefits:
Three-in-one piezoresistive sensor that combines a differential pressure sensor, temperature sensor and static pressure sensor to deliver a fully compensated output signal.
High-performance microprocessor with integrated A/D converters that delivers faster response times, higher accuracy and better rangeability
Lifetime 15-year warranty
90ms response time
Unique Tamper Reporting notifies the control room that an attempt to change a write-protect configuration has been made.
A range of output communication options, including 4-20 mA, Honeywell Digitally Enhanced (DE), HART and FOUNDATION Fieldbus
Integration with Experion PKS – this improves performance and provides other capabilities such as transmitter messaging, healthwatch diagnostic capabilities, maintenance mode indication, and tamper alarm/indication.
If you have any experience with these products - please let us have your feedback .
Company Profile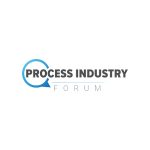 Process Industry Forum
The leading online technical resource centre for the Process Industry.
Get the latest process industry news
Interested in receiving even more industry-leading news from Process Industry Forum delivered directly to your inbox? Then sign up to our free newsletter. Bringing you the latest news, trends, innovations and opinion from across the process industry, our exclusive newsletter gives you all the industry insights of the moment in one, easy-to-digest bulletin. Stay ahead of the competition with regular process industry news instalments from PIF.