Hobbs double block and bleed valves offer more than just double isolation
Major Nuclear disasters and oil disasters worldwide have led to the consensus in the industry that single isolation of process media in pipelines is simply not enough. 
To increase safety levels and provide essential back-up, it is now common place to have double isolation on pipelines in nuclear plants, oil refineries and any application handling hazardous or high temperature process media. This becomes legislation when personnel may be working on the pipeline downstream.
What does double isolation mean?
Double isolation means is, if one valve fails, the other valve can act as a back-up preventing process media from moving through the process line. A bleed valve can also be opened to demonstrate the integrity of the isolation (i.e. there will be a leakage through the bleed should the main valve(s) be passing).
However, double isolation can come in the form of 2 single gate valves, or it can come in the form of double block and bleed valves, incorporating ball valves, valves or butterfly valves.
To see a comparison of different types of double block and bleed valves in terms of cost, weight and size, click here.
So what is it about Hobbs' DBB Valves that make it the valve of choice in major nuclear and oil sites worldwide?
Triple Offset Technology

The Hobbs DBB valve utilises triple offset technology to integrate the features of a DBB system into a three-piece valve assembly manufactured within a one-piece cast body. The Triple Offset Design and metal-to-metal seating ensures bubble-tight closure of the valve, meaning zero-leakage performance.
Bespoke face-to-face dimension service
For already existing applications, Hobbs build their DBB valve to suit the application, they don't change the application to suit the valve.
Hobbs's engineers will visit the customer site and measure the face-to-face dimensions of existing single gate valves. Hobbs' then manufacture DBB valves with customized face-to-face dimensions, which fit straight into existing infrastructures. This means double isolation can be achieved within a single cast body with the same face-to-face dimensions normally associated with a single-bodied gate valve.
Face-to-face dimensions of a Hobbs' double block and bleed butterfly valve compared to a DBB ball valve and two single-bodied gate valves. 
Reduced weight, reduced space and reduced cost
Butterfly Valves offer an inherent reduction in materials and weight compared to Ball, Gate & Globe Valves, generally making the Butterfly Valve a cheaper option.
As described above, the design means less weight, less space requirements and less cost, with the face-to-face dimensions being equivalent to a standard gate valve. This means that pipework modifications are kept to a minimum, offering a significant time and cost savings during installation.
Furthermore, both sealing components of the Hobbs DBB triple offset valve can be replaced on-site within 30 minutes. The valve does not need to be sent away to be refurbished. This is a huge cost and time saving for the end user.
What solution do you use for double isolation? Could you save costs, reduce space requirements and reduce the weight of your current DBB system?
To find out more about the Triple Offset DBB technology, why not talk to one of our experts in the Solution Centre? For more information about Hobbs Valve, visit their PIF profile.
Company Profile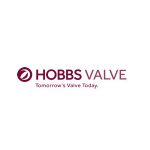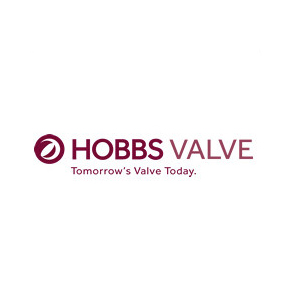 Hobbs Valve Limited
Hobbs Valve are UK based and are at the forefront of innovation, designing and manufacturing high performance Triple Offset Butterfly Valves for the global Industries of Oil and Gas, Chemical, Petrochemical, Nuclear, Marine and Power.
Get the latest process industry news
Interested in receiving even more industry-leading news from Process Industry Forum delivered directly to your inbox? Then sign up to our free newsletter. Bringing you the latest news, trends, innovations and opinion from across the process industry, our exclusive newsletter gives you all the industry insights of the moment in one, easy-to-digest bulletin. Stay ahead of the competition with regular process industry news instalments from PIF.