High purity valves from Fluid Controls
In this insightful article, PIF talks to Fluid Controls about high purity valves. It is essential that when manufacturers are high purity piping systems, all components are suitable for your chosen process. As such, Fluid Controls discusses why choosing the right high purity valve type is an integral part of your high purity piping systems success.
What are high purity valves
In process systems where aggressive chemicals or contaminated air is to be transported, the system must use specially developed high purity piping for extreme processes. High purity systems are designed for conditions where contamination is to be avoided at all costs, either to the flow medium or by the operation of the system itself. High purity applications range from food and pharmaceutical through to semiconductor markets. In such demanding environments, stringent controls are placed on safety, purity and chemical resistance.
High purity valves are used in combination with high purity piping for extreme processes. Such valves have been constructed specifically for the control of liquids and gases whilst providing a low potential for contaminating the flow medium. Generally, they are chemically inert and corrosive resistant.
"Fluid Controls are one of the few UK valve distributors that stock a specialist range of ultra-high purity valves from some of the industry's leading manufacturers such as Parker Veriflo," says Jenny Walker of Fluid Controls. "When choosing instrumentation to complement high purity systems, it is critical that you select not only high purity piping for extreme processes but ensure the valves are appropriate for the chosen high purity system."
Why use high purity bellow valves and bulk gas valves from Parker Veriflo
These products from Parker Veriflo include diaphragm valves for high purity and high flow, using a full flow bore that positions the bellows assembly away from the flow path when the valve is open. The bellow valves have been developed for ultra-high purity gas systems, with no restricted paths or bends that would reduce flow, allowing the highest gas flow with minimal pressure drop.
Why use high purity diaphragm valves from Parker Verfilo
This specialist range of high purity diaphragm valves from Parker Veriflo includes a springless diaphragm valve for high temperature, high pressure and high cycles; a high-temperature air operated diaphragm valve for modular surface mount systems; and diaphragm valves developed for minimum particle generation and elimination of entrapment areas.
Why use high purity ball valves from Valex
Manufactured from 315L stainless steel, the Valex range of high purity ball valves are available with a mechanical or electropolished finish, are helium leak checked and are available in several configurations. It is critical when choosing high purity systems that all the valves and components offer the control and peace of mind that you expect.
Why use high purity PFA and PTFE valve from Partek
PFA and PTFE high purity valves from Partek are manufactured in chemically inert materials, making them applicable for applications where safeguarding media purity and protection from corrosion is critical. As such, these are designed with high temperatures, chemical resistance and high purity in mind
Visit Fluid Controls website to find out more about their extensive selection of high purity valves.
Company Profile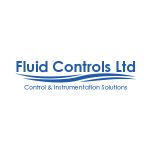 Fluid Controls Ltd
Fluid Controls Ltd is one of the UK's leading distributors for pressure control for a wide range of industries.
Get the latest process industry news
Interested in receiving even more industry-leading news from Process Industry Forum delivered directly to your inbox? Then sign up to our free newsletter. Bringing you the latest news, trends, innovations and opinion from across the process industry, our exclusive newsletter gives you all the industry insights of the moment in one, easy-to-digest bulletin. Stay ahead of the competition with regular process industry news instalments from PIF.