High purity check valves from Fluid Controls
PIF spoke to leading UK flow control equipment suppliers, Fluid Controls Ltd about the growing importance of high purity check valves within the process industry. Focusing on the highly versatile F9 high purity valve series from Parker Veriflo, we learnt about the revolutionary technology behind these high purity control valves and why they should be the valve of choice for your application.
Why use high purity check valves from Parker Veriflo
To learn more about the benefits of implementing Parker high purity check valves into industrial processes, we sat down with Jenny Walker of Fluid Controls who was on-hand to highlight the benefits these forward-thinking valves offer.
"Parker Veriflo produces the highest quality check valves for every application, including their best-selling and highly versatile F9 series high purity check valve", says Jenny. "Check valves are extremely unique control valves as they are completely self-reliant. They do not require regular adjustment or consistent maintenance to perform their job effectively. With this in mind, the main design focus of Parker's high purity check valves is to allow the flow of liquids or gasses to travel in one direction, whilst blocking it from travelling in the other. Parker high purity check valves feature a seat, disc, cover, and body. The opening and closing of the seat are entirely controlled by the media which it is directing. This quality ensures their suitability to a variety of different process industry applications".
Benefits of F9 high purity check valves from Parker Veriflo
"The F9 series high purity check valve from Parker Veriflo are manufactured from stainless steel and offer purity levels of up to 0.9 Cv" continues Jenny. "These welded high purity check valves are also electropolished to further minimise any risk of corrosion damage and feature an asymmetric spring design which can guarantee quieter operations. If a business operates within an industry that demands the highest level of hygienic standards, such as within food production or pharmaceuticals, these Parker high purity valves are an ideal flow control solution".
"F9 high purity check valves benefit from a smaller footprint than most other check valves on the market, which ensures they only take up minimal panel space", explains Jenny. "As such, they can act as a compact solution for space-sensitive applications. These Parker high purity check valves also feature two different kinds of seal materials, allowing efficient operation alongside all semiconductor gases. This trait alone eliminates the need for several different kinds of high purity valves, making the F9 series as cost-effective an option for the process industry as it is a high performance one".
Buy high purity check valves from Fluid Controls
As UK distributors for Parker, Fluid Controls Ltd provides their complete range of valves, fittings and instrumentation to countless businesses within the process industry. This also extends to Parker Veriflo's F9 series check valves as well as their other high purity products. For more information about high purity check valves from Parker, visit Fluid Controls website.
Company Profile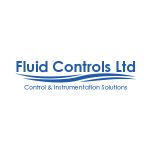 Fluid Controls Ltd
Fluid Controls Ltd is one of the UK's leading distributors for pressure control for a wide range of industries.
Get the latest process industry news
Interested in receiving even more industry-leading news from Process Industry Forum delivered directly to your inbox? Then sign up to our free newsletter. Bringing you the latest news, trends, innovations and opinion from across the process industry, our exclusive newsletter gives you all the industry insights of the moment in one, easy-to-digest bulletin. Stay ahead of the competition with regular process industry news instalments from PIF.