High pressure pump solutions for the mining industry from RMI Pressure Systems
RMI Pressure Systems supplies some of the most reliable high pressure pumping systems available for the safety critical rigours of the mining industry. PIF explains why RMI have been at the forefront of global industrial applications for the better part of a century.
With ever-tightening margins, a crucial consideration for mine operators is the efficiency of individual pieces of equipment, as well as that of operational and maintenance. Making the right decision in terms of pump design can produce significant benefits for the safe and efficient operation of the mine.
Efficiency equals profitability
Energy consumption ranks as one of the highest production costs and so adopting more energy efficient motors to power various pumping systems can have a significant effect on the overall profitability of the mine.
However, an incorrectly specified pump, even with a high efficiency, can be worn significantly in a short period of time, negating the improved efficiency and ultimately incurring higher costs. Most pump problems arise because the pump's performance characteristics don't match the application requirements, either from the initial specification or as a result of a change in circumstances.
Achieving an efficient design is one thing, but making it suitably reliable for a mining application as well requires a higher level of development. This requires a certain degree of 'over-engineering'; using materials and design concepts that may exceed the original specification, but which will afford a much greater level of reliability.
In today's climate of matching plant equipment performance exactly to demand, there is less scope for engineering a machine to exceed targets. In heavy industries, such as mining, building something to last can make the difference between catastrophically expensive downtime and ultimate profitability.
RMI Pressure Systems' experience and expertise
Within the mining industry RMI Pressure Systems has a reputation for supplying some of the most reliable high pressure pumping systems available. With pumping stations being used in safety critical functions it is essential that the reliability is beyond question; requiring months of continuous testing before being accepted for operational duty.
RMI also has a policy of continuous development of energy efficient products, which has led to the introduction of the ODIN (On Demand Intelligence) control system. This system uses a range of data supplied from equipment used in the process of continuous longwall mining and uses it to calculate the changes in demand for hydraulic fluid before they occur. In this way ODIN can modulate the pump speed and change the flow and pressure characteristics to meet demand in the most responsive way possible.
RMI's impressive reliability is ensured by using only the best quality components and materials and manufacturing to exacting tolerances, to deliver pumps using the latest design techniques. For over 100 years RMI has been supplying innovative, practical solutions, backed by a long history of engineering expertise and proven by the large number of mining operations that rely on its products across the world.
For more information please visit www.rmipsl.com.
Company Profile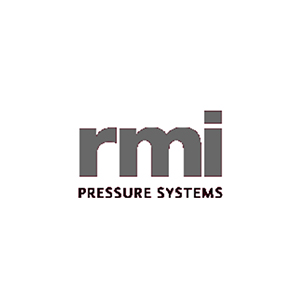 RMI Pressure Systems
For more than a century, RMI has been producing premium-quality high-pressure pumps for global mining and industrial applications.
Get the latest process industry news
Interested in receiving even more industry-leading news from Process Industry Forum delivered directly to your inbox? Then sign up to our free newsletter. Bringing you the latest news, trends, innovations and opinion from across the process industry, our exclusive newsletter gives you all the industry insights of the moment in one, easy-to-digest bulletin. Stay ahead of the competition with regular process industry news instalments from PIF.