High flow proportional spool valve for high speed and high volume processes
The VP50S is a proportional spool valve designed for applications where high speed, high flow and accurate control of pressures up to 10Bar are required.
The VP50S proportional valve therefore lends itself to applications that are inherently high-speed or high-volume processes, but also have stringent quality specifications, require nearly instant adjustment and hold accuracy as a critical factor. Typical applications include tensioning in printing, paper processing or presurising liquids for spraying.

The following innovative features of the VP50S proportional valve will explain exactly how high accuracy, high flow and high control is achieved and what benefits this brings to end-user applications.
High flow rate
The VP50S has comparatively a very high flow rate to similar products on the market. This is due to the innovative spool valve, which flows up to 1200 litres/min.
Application benefit – A quicker, more efficient and better controlled process e.g. a high flow valve such as the VP50S will fill and control an actuator or cylinder more effectively and efficiently than a valve with a lower flow rate.
Fast response times
Norgren's floating glandless spool technology, using a Teflon-coated aluminium spool means low friction and rapid movement when moved by the pilot pressure. The VP50S can go from 1Bar to 10Bar in under 80 milliseconds.
Application benefit – Fast response times, coupled with high accuracy and flow means the proportional valve is suited for control of very high speed processes where accuracy is crucial. For example, in a newspaper printing application, printing 90,000 copies an hour, a 1 second tensioning error would result in potentially 90 defective copies.
Accuracy & High stability
An electronic transducer and a PID control circuit continually monitor the valve's output pressure (closed loop) and adjust it dependent on the input signal presented.
Application benefit – increased control over system with greater precision and accuracy. Greater control enhances the application efficiency and the output product quality.
High resolution
The low friction glandless spool and highly dynamic pilot means the device will respond proportionally to millivolt signal changes.
Application benefit – These features contribute to the greater precision and accuracy of control over the application and result in greater efficiency and quality of user applications.
Low power consumption
The VP50S boasts a very low power pilot which requires very little pressure to actuate the glandless spool, thus drawing a small amount of power to operate.
Applications benefit: reduced power consumption translates in energy savings and 'greener' applications, but it also means that multiple VP50S proportional valves can be operated from a single power source.
Real time display
The VP50S has a back-lit LCD screen which displays both the input signal to the unit as well as the live output pressure of the unit.
Application benefit – allows end-users and service engineers to easily check the input signal and output pressure of the valve at any time, therefore reducing downtime and increasing productivity and efficiency.
With the VP50S proportional valve, high accuracy, high speed and high flow capabilities are combined into a single, flexible design, which is easy to install and set-up and requires very little maintenance.
What solutions do you use for proportional control in high-speed or high volume applications? Please leave your comments and feedback below!
To read how the VP50S delivered high accuracy, high flow rates and fast response times in a real-life carton filling application, click here. 
To learn more about Watson Smith, click here to visit their PIF Profile. 
Company Profile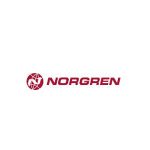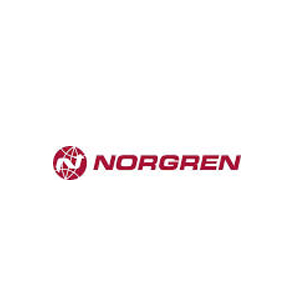 Norgren
Norgren's world-class portfolio of fluid and motion control products and technologies, coupled with extensive sector knowledge and technical excellence delivers an unrivalled proposition to Norgren customers.
Get the latest process industry news
Interested in receiving even more industry-leading news from Process Industry Forum delivered directly to your inbox? Then sign up to our free newsletter. Bringing you the latest news, trends, innovations and opinion from across the process industry, our exclusive newsletter gives you all the industry insights of the moment in one, easy-to-digest bulletin. Stay ahead of the competition with regular process industry news instalments from PIF.