Food & Beverage FAQs
Murrelektronik supply electronic connection technology components to the Food and Beverage industry. We understand the pressure companies are under to stick to the strict health and safety laws and how important it is to ensure your product meets their requirements. Here, we answer some frequently asked questions about the features of electronic components for the food processing industry, to allow you to ensure that the component you are choosing is right for your business.
What features do Murrelektronik products have for the food & beverage industry?
In order to provide a complete, accurate and high-performance solution for all of our clients, Murrelektronik splits the Food and Beverage industry into four different sectors. This allows us to identify the requirements of each sector and develop specific product features for Food and Beverage applications. Below are the specifications relevant for the different areas:
In the food contact zone, all products are:
• Manufactured from stainless steel
• Have IP69K protection
• TPE-S cable
• Food grade quality (FDA compliant)
• Resistant to acids, alkaline and H202 peroxide
Wet zone products feature:
• Increased system availability
• Comprehensive diagnostics
• Economic decentralisation
• Suitable for CIP cleaning processes All dry zone products feature:
• Quick and problem-free installation
• Modular construction
• Easy to clean
• C-Track rated components
All control cabinet products feature:
• Extensive product range
• Customised to individual needs
• Solution-oriented application advice
• Energy-efficient
Do Murrelektronik products stand up to FDA approval?
We use FDA approved components and raw materials to ensure we adhere to FDA standards. As such, we have a selection of connection technology components that are certified to FDA standard. This means our products are certified safe to be used in food processing facilities.
Are your products ECOLAB approved?
Yes! Murrelektronik has a range of products that are ECOLAB approved, including the MVP12 distribution box.
What electronic components are for the food processing industry?
You will find extensive information on our website, explaining which components are most suited to the Food and Beverage industry, however some of our most popular products used in this sector include:
• M12 & V4A connectors
• Cube 67
• Modlink MSDD
• Emparro
• Mico Pro®
• MVP12 distribution box
Why should I choose Murrelektronik?
The food industry places extreme demands on plant and machinery, from the processing itself through to primary, secondary and final packaging. Forward-looking technologies are essential in order to meet the growing demands for flexibility and modularity.
Murrelektronik provides reliable connection technology components, comprehensive diagnostic options, vibration proof products, excellent logistics for on-time deliveries and industry experts with the knowledge you need. Put simply, Murrelektronik offers component solutions that are specifically adapted to the requirements within the Food and Beverage industry.
Company Profile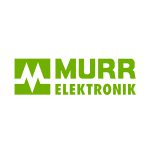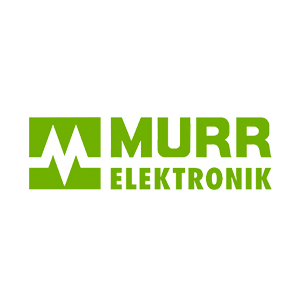 Murrelektronik Ltd
Stay connected with Murrelektronik. Murrelektronik is the UK arm of the world leading Murrelektronik GmbH, supplying connection technology to the engineering industry.
Get the latest process industry news
Interested in receiving even more industry-leading news from Process Industry Forum delivered directly to your inbox? Then sign up to our free newsletter. Bringing you the latest news, trends, innovations and opinion from across the process industry, our exclusive newsletter gives you all the industry insights of the moment in one, easy-to-digest bulletin. Stay ahead of the competition with regular process industry news instalments from PIF.