Fluid Controls' premium Instrument Pipe Fittings
Fluid Controls is a leading supplier of instrument pipe fittings. Their product line of premium pipe and tube fittings from Parker come in a range of sizes and are ideal for for applications across many industries, from pharmaceutical to petrochemicals.
With more than 80 years of experience in product design, engineering, applications technology and manufacturing, Parker leads the industry in delivering high quality pipe fittings for a diverse range of applications around the world. That's why Fluid Controls recommends their pipe and tube fittings.
Pipe fittings in a range of materials
Parker's comprehensive range of instrumentation fittings are manufactured to meet or exceed industrial specification requirements of SAE, ISO, DIN, DOT and JIS standards. Their premium collection of instrumentation fittings is ideal for a diverse range of industries, including semiconductor, power generation, military, aerospace, pharmaceutical, energy, oil and gas, petrochemicals and more.
Parker offer an assortment of instrumentation compression fittings in a range of materials, including stainless steel, carbon steel, brass, alloys, PTFE and PFA. Their Pipe Fitting and Port Adapter product line offers a wide range of thread types including NPT, NPTF, NPSM, BSPT, BSPP, SAE O-ring Boss (ORB), ISO 6149 and Metric.
All fittings and adapters in this product line meet or exceed industry specifications. They are suitable for a wide range of applications, such as hydraulic fluid and gas handling connections, and industries, including construction, machine tool and transportation to name but a few.
Tube fittings ranging in sizes
Parker offers the broadest range of pipe fittings in the marketplace today. All of which are available through Fluid Controls. They can offer both forged and extruded shapes, ranging in sizes from 1/8" to 1" and all pipe fitting threads are made to Dryseal standards. Parker's pipe fittings meet all functional requirements of SAE J530 and SAE J531 and are compatible with copper or brass tubing and iron pipe.
Parker pipe fittings feature tapered thread fittings, offering a compact size for efficiency and high temperature tolerance. Their straight thread fittings have unlimited reusability, an elastomeric seal and no thread sealant is needed for installation.
Meanwhile, their steel fittings substantially exceed the SAE corrosion requirements of 72 hours without red rust; lasting up to 1,000, as found by an independent test facility. Parker's pipe fittings are available in steel, stainless steel and brass, in sizes 1/8" through 2" with working pressures up to 7500 psi.
Bleed Adapters and ISO Port Adapters
Parker's ISO Port Adapters are ideal in systems with high pressure and cycling providing reliable, long-term sealing. ISO port adapters meet dimensional requirements of ISO 6149-3 and SAE 2244-3. A Fluorocarbon O-ring is standard on all ISO port adapters so no thread sealant is needed. This reduces maintenance and component replacement costs as a result of contaminating, and damaging of components due to the sealant.
While Parker's Bleed Adapters are designed specifically for installation directly to O-ring Face Seal (ORFS) type fittings or into SAE or NPT manifolds and valves where bleeding is often required. Bleed adapters are especially beneficial in hydraulic system applications where elastomeric seals can be extruded and/or damaged during bleeding done by "cracking" a connection.
Speak to a Fluid Controls adviser today about all your Parker Instrument Pipe Fittings queries by calling +44 (0) 118 970 2060 or email fluid@fluidcontrols.co.uk.
Company Profile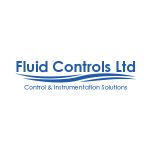 Fluid Controls Ltd
Fluid Controls Ltd is one of the UK's leading distributors for pressure control for a wide range of industries.
Get the latest process industry news
Interested in receiving even more industry-leading news from Process Industry Forum delivered directly to your inbox? Then sign up to our free newsletter. Bringing you the latest news, trends, innovations and opinion from across the process industry, our exclusive newsletter gives you all the industry insights of the moment in one, easy-to-digest bulletin. Stay ahead of the competition with regular process industry news instalments from PIF.