Fluid Control's guide to Mott Flow Restrictors
PIF spoke to flow restrictor suppliers Fluid Controls for an in-depth look at their Mott flow restrictors and to find out more about their functions, advantages and typical applications. In short, everything you need to gain a better understanding of these useful devices.
How do Mott flow restrictors operate?
Mott's porous gas flow restrictors are unique in that they channel through thousands of pores instead of just one. This reduces gas exit velocity and results in a more laminar flow. Because the gases move through the myriad of pores, porous metal flow restrictors are virtually impervious to erosion or wear and are almost certain to retain the original calibration. Mott's Flow Restrictors provide a compact design and long-lasting flow control.
What are the advantages of Mott flow restrictors?
If you're looking for a reliable, cost-effective replacement for flow controllers or micro metering valves, then look no further than Mott's precision porous metal flow restrictors. As gas and particulate move slower through the element, porous metal flow restrictors incur less wear and last longer.
Gas and particulate both erode and enlarge an orifice. Flow therefore increases in proportion to the square of the increase in size. However, Mott's porous metal is capable of resisting such issues because the lower velocities and virtual absence of erosion result in more reliable flow restriction.
Orifices can be easily clogged up by a single grain of foreign matter. Mott's flow restrictors, on the other hand, can tolerate a large build-up of particulate before flow is affected. The high media surface area and low gas velocity enable gas to find its way around obstructions.
About Mott
Mott is a high precision filtration and flow control company who are trusted by the world's best-known technical and performance brands. Mott customises every one of their products using highly agile culture with nearly 60 years of experience to their advantage to meet precise specifications.
Speak to a Fluid Controls adviser today about their complete range of Mott Flow Restrictors by calling +44 (0) 118 970 2060 or email fluid@fluidcontrols.co.uk.
Company Profile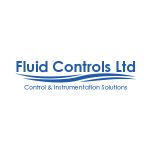 Fluid Controls Ltd
Fluid Controls Ltd is one of the UK's leading distributors for pressure control for a wide range of industries.
Get the latest process industry news
Interested in receiving even more industry-leading news from Process Industry Forum delivered directly to your inbox? Then sign up to our free newsletter. Bringing you the latest news, trends, innovations and opinion from across the process industry, our exclusive newsletter gives you all the industry insights of the moment in one, easy-to-digest bulletin. Stay ahead of the competition with regular process industry news instalments from PIF.