Fluid Controls explain the advantages of PTFE and PFA fittings
If you've ever wondered what the advantages of using PTFE and PFA Fittings are then we've called in the experts to explain. In this article, Fluid Controls give us an overview of their Parker Partek chemically inert fittings, which are specially designed for ultra high purity applications.
What is PTFE and what are the advantages?
PTFE is a fluorocarbon resin that is isostatically compression moulded into various shapes and configurations. It is chemically resistant to all chemicals and solvents with the exception of some molten alkali metals, molten sodium hydroxide, elemental fluorine and certain fluorinating agents. Partek uses PTFE for machining the bodies and components of various valves and manifolds. It offers chemical resistance and stability at high temperatures.
Modified PTFE material is used primarily for diaphragms and bellows in our products. This material has the same processing and chemically resistant characteristics as the standard product but offers superior cycle life and integrity in diaphragm products.
What is PFA and what are the advantages?
PFA is a copolymer of tetrafluoroethylene and perfluoroalkyl vinyl ether. The resultant polymer contains the carbon-fluorine backbone chain typical of PTFE, but unlike PTFE, does not require special fabricating techniques. PFA pellets have good melt flow characteristics that allow for processing via extrusion, compression, blow, transfer and injection moulding methods.
It has outstanding chemical and solvent resistant characteristics over a temperature range even greater than PTFE. PFA is offered in various grades of purity and cleanliness making it the material of choice for the semiconductor market.
Fluid Controls' range of Parker PFA Fittings
Parker Partek produces a range of chemically inert PFA fittings for ultra high purity applications, where safeguarding media purity and corrosion protection is paramount. The range is available in imperial and metric dimensions and can be manufactured to specific customer configurations.
Parflare PFA Fittings feature a PFA body manufactured from virgin High Purity PFA materials, which is easily assembled to provide a leak tight seal and numerous configurations. They give the benefits of fewer surface particulates, TOC, and anions resulting in cleaner operation. They also offer reduced assembly time, less downtime, reduced system complexity and ultimately lower costs.
Pargrip PFA Fittings are ideally suited for use in corrosive environments and chemical applications. The fitting design yields a leak-tight connection and requires no special tools to assemble. The connection is achieved by merely inserting the tubing into the fitting assembly and tightening the nut. Parbond Fittings offer similar capabilities, except that the connection is achieved by fusion welding the two ends together.
Contact Fluid Controls today on +44 (0) 118 970 2060 or email fluid@fluidcontrols.co.uk to find out more about our complete PTFE and PFA fittings range.
Company Profile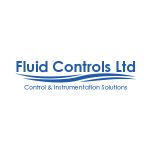 Fluid Controls Ltd
Fluid Controls Ltd is one of the UK's leading distributors for pressure control for a wide range of industries.
Get the latest process industry news
Interested in receiving even more industry-leading news from Process Industry Forum delivered directly to your inbox? Then sign up to our free newsletter. Bringing you the latest news, trends, innovations and opinion from across the process industry, our exclusive newsletter gives you all the industry insights of the moment in one, easy-to-digest bulletin. Stay ahead of the competition with regular process industry news instalments from PIF.