Fluid Controls explain the advantages of distribution manifolds
Fluid Controls is a recognised distributor of Distribution Manifolds from Parker Hannifin. PIF caught up with Fluid Controls to hear more about the advantages of Parker's Hi-Pro and H Series Distribution Manifolds.
Fluid Controls' range of Parker distribution manifolds support a wide range of applications. These can include high pressure instrument or hydraulic applications, through to the distribution and control of low pressure instrument air or plant air, as well as heat-pump and air conditioning unit liquid lines.
If you require a distribution manifold based on ball valves for quick on-off actuation and control, or if a needle valve manifold for applications involving precise control or lower flow rates is more suited to your needs, then Fluid Controls can offer the best of both worlds from their Parker range.
Parker Hi-Pro Distribution Manifold
First up, let's look at their Parker Hi-Pro Distribution Manifold. Based on Parker's 10 mm orifice Hi-Pro ball valve (rated for pressures up to 6000 PSI), the distribution manifold base can be factory assembled to accommodate up to 20 316 stainless steel valves to suit your specifications. You can even specify further options, such as fitting a purge valve.
Parker H Series Needle Valve Distribution Manifold
Then there's the H Series Distribution Manifold. This compact manifold body accepts a choice of five or 10 metal-seated needle valves rated for pressures up to 6000 PSI. Once again, these flexible distribution manifolds can be configured to suit your particular needs, such as adding a single isolate valve connected to the inlet, for example.
Order distribution manifolds from Fluid Controls
Fluid Controls know their Parker products inside out. That means that if you're looking for a distribution manifold that will deliver optimal performance for your application, then they can guide you towards the best possible solution for you. Their highly experienced and knowledgeable technical advisers will take the time to understand your application requirements and will be only too happy to recommend an appropriate distribution manifold to suit your performance requirements and budget.
Speak to a Fluid Controls adviser today about all your Distribution Manifold requirements by calling +44 (0) 118 970 2060 or email fluid@fluidcontrols.com.
Company Profile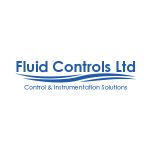 Fluid Controls Ltd
Fluid Controls Ltd is one of the UK's leading distributors for pressure control for a wide range of industries.
Get the latest process industry news
Interested in receiving even more industry-leading news from Process Industry Forum delivered directly to your inbox? Then sign up to our free newsletter. Bringing you the latest news, trends, innovations and opinion from across the process industry, our exclusive newsletter gives you all the industry insights of the moment in one, easy-to-digest bulletin. Stay ahead of the competition with regular process industry news instalments from PIF.