Fluid Automation Solutions for the Power Industry
ASCO Numatics are experts in controlling, measuring and treating liquid, steam and air in process piping. Their solutions have been deployed in some of the world's largest utilities and power generation firms. ASCO's products are mission-critical components in power applications but can also be retro-fitted alongside other leading products and systems.
Solutions Provided by ASCO Numatics
ASCO's solutions would include some or all of the following products, depending on the complexity of the application and the nature of the project (retro-fit, expansion or build).
Solenoid Pilot Valves
Designed to operate at high cycles with long periods of dormancy, therefore providing ensured action in demanding applications, such as those found in Power generation. ASCO's Pilot Solenoid Valves include features such as high flows, manual overrides, are explosion proof and are suitable for networks with low power limitations.
Cylinders
With a large range of cylinders that are used to open and close large orifices, available in bore size up to 24", ASCO's cylinders are suited to the harsh environments typical of Power generation systems.
General Purpose Solenoid Valves
ASCO's solenoid valves are a superior product for turbine lubrication systems and ignite burner no.2 fuel lines. Their proven technology makes them a reliable and costs-effective product for two-way and on-of process valves.
Filters, Regulators & Lubricators
ASCO's filters, regulators and lubricators can be used to control pressure or meet filtration requirements for your pneumatic equipment in your application. With multiple configurations available, flexibility and suitably needs are adequately addressed.
Power Pulse Valves
ASCO's pilot valves are designed for dust collector applications, they offer high flow rates and fast opening and closing to produce reliable and economical operations. They can be integral or remotely installed and have quick mount connections to eliminate time-consuming installations.
Pressure Switches
Pressure switches play a vital role in a Power generation system. ASCO's high quality sensors  are designed for longevity with ensured repeatability.
Redundant Control System
This system is a redundant pilot valve system that acts as single 3-way valve and provides the ability to perform automatic, online testing of the redundant solenoid valves ad well as automatic partial stroke testing of the process valves. This product should be used in high reliably or critical applications and is certified per IEC 61508 and is SIL 3 capable.
The main benefits an ASCO solution would deliver to a Power Generation application is the level of experience ASCO's engineers have in Power applications. They understand the importance of reliability and have experience in specifying products and solutions to meet power processing needs. This expertise is accessible for end-users through ASCO wide network of fully trained technical and application support staff.
To speak to a technical expert from ASCO Numatics, head over to our Solution Centre where you can present them with your technical questions and ask them for help with your application problems. 
Company Profile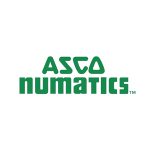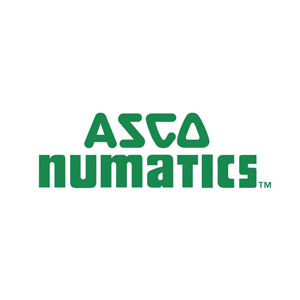 ASCO Numatics
ASCO Numatics offers comprehensive fluid automation solutions for a wide range of industry-focused applications. When combined with our deep process expertise, these solutions provide lower cost of ownership, greater asset availability, and improved productivity.
Get the latest process industry news
Interested in receiving even more industry-leading news from Process Industry Forum delivered directly to your inbox? Then sign up to our free newsletter. Bringing you the latest news, trends, innovations and opinion from across the process industry, our exclusive newsletter gives you all the industry insights of the moment in one, easy-to-digest bulletin. Stay ahead of the competition with regular process industry news instalments from PIF.