Emerson's new Fisher Z500 metal-seated ball valves for severe service applications
Emerson's game-changing new Fisher Z500 line of metal-seated ball valves provide tight shutoff for improved process efficiency and uptime in severe service applications.
Emerson Process Management's new Fisher Z500 line of severe service metal-seated ball valves feature a simplistic two-piece floating ball design, with an integral metal seat, that provides tight shutoff in high temperature, high pressure, and erosive applications across all industries.
Increased reliability and protection
Providing increased reliability and protection of critical assets in demanding applications, Fisher Z500 valves feature a bi-directional sealing design that offers a unique solution to process back pressure and shutoff requirements in both flow directions, safeguarding control valves and other equipment in the line.
Fisher Z500 valves are designed with an integral metal seat and self-energized metal body gasket to help eliminate leak paths and withstand extreme temperature changes. Live-loaded packing, side-mounted brackets, and fixed centerlines help reduce side loads on the packing and decrease overall wear for a longer service life. This addition of on/off valves to the Fisher portfolio complements the existing control valve offering and helps ensure seamless integration between products.
Mate-lapped ball and seat construction
The mate-lapped ball and seat constructions help ensure sealing and the hight-velocity oxyfuel coatings (HVOF) provide excellent corrosion resistance and help eliminate the problems associated with severe service conditions. Z500 valves are available with a variety of end connections from ASME CL150 through CL4500. All Z500 valves are designed and manufactured for severe service applications.
"The combination of isolation valves and control valves gives our customers the opportunity work with a single solution-provider to achieve the process protection and reliability they need for their critical applications," said Kevin Meyer, president of Emerson's Fisher Valves & Instruments business.
We feel that adding another quality product to our wide-reaching network of Emerson sales offices and service centers around the world will not only give our customers a comprehensive valve assembly, but the local support to go with it.
Features and benefits
Machined Stops - Integral 90 degree lockplate design prevents over-rotation and maintains critical alignment on lever-operated valves.
Side Mounted Bracket - Helps prevent stem and packing box side load and bolt stress loads by attaching to the side of the valve body.
Live-Loaded Packing - Packing design utilizes live-loaded spring washers for easy adjustment. Compact stuffing box and live-loaded Belleville springs ensure packing is continuously energized and protects against stem side loading and temperature fluctuations.
Stem Adapter - Lever-operated valves have a contact-proof stem adapter designed to prevent the stem from being knocked into the ball, causing misalignment and possible leakage.
Blow-Out Proof Stem - Rugged, one-piece, machined, surface-hardened and polished stem is designed to be blow-out proof. The are no pins to rely on, which helps increase safety and reliability.
Integral Metal Seat - Preferred sealing seat is machined into the end adapter, coated, and mate lapped with the ball. Design eliminates a potential leak path and helps the valve withstand high pressures, temperatures and sever service conditions.
Metal Body Gasket - Specially engineered, self-energizing gasket helps ensure that there is no leakage during thermal transients.
High-Velocity Oxyfuel Coatings (HVOF) - Forms a very hard and dense coating on the base metal of the ball forming a strong mechanical bond. Typically these coatings are chromium or tungsten carbide. These coatings provide exceptional wear, corrosion, and erosion resistance.
For more information, please visit www2.emersonprocess.com/en.
Company Profile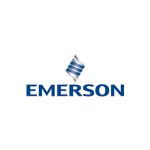 Emerson Automation Solutions
Emerson Automation Solutions is the automation innovator with the depth of expertise and breadth of technologies to take on our customers' toughest challenges and bring predictable success anytime, anywhere.​​​​​​​​​​​​​​​​​​​​​​​​​​
Get the latest process industry news
Interested in receiving even more industry-leading news from Process Industry Forum delivered directly to your inbox? Then sign up to our free newsletter. Bringing you the latest news, trends, innovations and opinion from across the process industry, our exclusive newsletter gives you all the industry insights of the moment in one, easy-to-digest bulletin. Stay ahead of the competition with regular process industry news instalments from PIF.