Emerson Rosemount pressure gauges deliver award-winning well monitoring at BP's Prudhoe Bay oil field
BP's Prudhoe Bay oil field project in Alaska has received an environmental stewardship award, thanks in large part to a widespread installation of Emerson Rosemount wireless pressure gauges. These reliable, simple to install and highly visible gauges make well monitoring safer for personnel and the environment. PIF found out more about leading automation experts, Emerson's game-changing pressure gauges.
BP Alaska receives environmental award
The Alaska Oil and Gas Association has awarded the "Alaska Oil & Gas Project of the Year for Environmental Stewardship and Innovation" to BP Alaska's Prudhoe Bay Unit Well Operating Limits Project. The three-year program began in 2016 and involved the field-wide installation of Emerson Rosemount wireless pressure gauges at the Prudhoe Bay field helping transform how the wells are monitored.
The Alaska Oil & Gas Project of the Year for Environmental Stewardship and Innovation honours an Alaska project that demonstrates superior environmental stewardship in design, construction, or operation, and/or an innovative approach that sets a new standard for industry design, construction, or operation in Alaska.
Emerson Rosemount wireless pressure gauges
Working closely with Emerson and PCE Pacific, BP installed more than 3,500 Rosemount wireless pressure gauges on upstream wellheads at Prudhoe Bay for year-round remote pressure monitoring. Rosemount gauges were selected because of their reliability, wireless communication capabilities, easy-to-read local display and simplified installation.
Rosemount wireless pressure gauges contribute to decreased personnel and environmental risk by providing improved visibility into well integrity without the need to physically enter the well, protecting personnel from potentially hazardous conditions. Additionally, automated real-time data and greater process insight provide early notification of well anomalies, reducing the risk of an event.
Immediate granular data
The Rosemount gauges replaced existing mechanical pressure gauges that required personnel to perform manual readings on more than 1,700 wells under potentially hazardous conditions due to the extreme weather in Prudhoe Bay, which at times can reach 50 degrees below zero Celsius.
The automated wireless data provided by Rosemount wireless pressure gauges offers updates at a rate of once per minute, as opposed to the once per day frequency of the mechanical gauges. The granularity and immediacy of the data has been valuable for improving well management, decreasing response times, and preventing potential events. This has also helped to reduce manual data entry. In addition, both data quality and read frequency increased over the previous manual methods.
Prudhoe Bay oil field reaches 40 years of production
The BP-operated Prudhoe Bay oil field in Alaska has reached 40 years of production, a milestone highlighting its historic contribution to US energy security and ongoing role as a key economic engine for the region and nation. Since the giant oil field on Alaska's North Slope began production in 1977, it has generated more than 12.5 billion barrels of oil - far exceeding initial projections - making it the most productive US oil field of all time.
"Forty years is extraordinary for a field that was supposed to have a 30-year life," said BP Upstream chief executive Bernard Looney. "With continued innovation and investment, the expertise of our people and an unwavering commitment to safe and reliable operations, we firmly believe that the story of Prudhoe Bay is far from over."
BP and Emerson continue to work together on additional opportunities to increase efficiency at the Prudhoe Bay field. For more information, visit www.Emerson.com.
Company Profile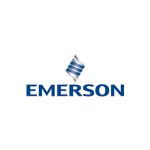 Emerson Automation Solutions
Emerson Automation Solutions is the automation innovator with the depth of expertise and breadth of technologies to take on our customers' toughest challenges and bring predictable success anytime, anywhere.​​​​​​​​​​​​​​​​​​​​​​​​​​
Get the latest process industry news
Interested in receiving even more industry-leading news from Process Industry Forum delivered directly to your inbox? Then sign up to our free newsletter. Bringing you the latest news, trends, innovations and opinion from across the process industry, our exclusive newsletter gives you all the industry insights of the moment in one, easy-to-digest bulletin. Stay ahead of the competition with regular process industry news instalments from PIF.