Emerson Process Management: Advanced Technology for Gas Analysis
One of the leading names in process automation for a variety of businesses, Emerson Process Management has released the Rosemount CT5100. The CT5100 is the most recent product in its CT5000 line of series of portable solutions for continuous analysis of gas and monitoring of emissions and is the only hybrid analyzer in the world to combine Tunable Diode Laser (TDL) and Quantum Cascade Laser (QCL).
Rosemount CT5100
The CT5100 can analyze approximately 12 critical gasses simultaneously without any modification to handle moisture in the components and is certified for use within international regulations. Not only that, the machine operates with no consumables or in the field enclosure. This means a high level of portability along with a sturdier framework. The CT5100 is also interoperable with its function in the sense that it can be used to process gas analysis, steady monitoring of emissions and ammonia slip uses.
Laser Chirp Technology
The idea behind the CT5100 is the use of the new "laser chirp" technology which enhances the overall sensitivity and selectivity in the gas analysis in the near and mid-range infrared spectrum by eliminating cross interference and enhancing the response time. This is achieved by well-defined peaks with optimal spectroscopy resolution without the incorporation of reference cells, special filtration, or chemometric manipulations. According to Ruth Lindley, product manager for QCL analyzers at Emerson: "The rise in regulatory needs worldwide, as well as the lack of qualified staffs in industrial plants have paved the way for the advent of a new generation of quicker, more precise, and easy-to-use measurement technologies", which was the inspiration for the CT5100 which works by providing data from 6 different layers of laser inside a single solid-state component for reducing maintenance needed during its lifetime translating in lesser prices for upkeep than any other competitive products in the same range.
Emerson Process Management
Emerson Business Management is a part of the Emerson business group and is a world leader in product automation, processing, and supply in various emerging and established business niches including paper, mining, food & beverages, life sciences etc. Some of the innovative customized solutions in fields like project management, consultation, and engineering have already been implemented by brands like Bettis, Fisher, and Ovation etc.
Company Profile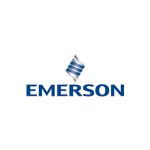 Emerson Automation Solutions
Emerson Automation Solutions is the automation innovator with the depth of expertise and breadth of technologies to take on our customers' toughest challenges and bring predictable success anytime, anywhere.​​​​​​​​​​​​​​​​​​​​​​​​​​
Get the latest process industry news
Interested in receiving even more industry-leading news from Process Industry Forum delivered directly to your inbox? Then sign up to our free newsletter. Bringing you the latest news, trends, innovations and opinion from across the process industry, our exclusive newsletter gives you all the industry insights of the moment in one, easy-to-digest bulletin. Stay ahead of the competition with regular process industry news instalments from PIF.