How to choose eco-friendly push-fit water fittings
When choosing push-fit water fitting for any type of water-based applications, you want to be certain this fitting will deliver leak-free performance, with no risk of contamination. PIF spoke to Fluid Controls to discuss the range of eco-friendly push-fit water fittings from Parker.
Parker LIQUIfit fittings deliver both leak-free performance, with no contamination risk from their patented sealing technology. The Parker LIQUIfit range is manufactured from a sustainable plant-sourced polymer that is as clean as it is green.
Parker push-fit pipe fittings
The Parker range of push-fit pipe fittings delivers an intuitive method of connecting tubes to a fitting. Not only do they score highly for improving machine efficiency, but they are also incredibly easy to install with unbeatable leak-free performance.
Parker LIQUIfit fittings from Fluid Controls are purer than pure, in every sense!
Parker LIQUIfit push-fit water fittings
Fluid Controls recommend LIQUIfit push-fit pipe fittings from Parker for most water applications. Fluid Controls explain that these innovative push-to-connect water fittings are most notable for their environmentally friendly construction, based on their BPA-free polymer tube body made from renewable plant sources to promise total environmental protection with zero threat of water contamination.
Parker's patented sealing design ensures a 100% leak-free seal at all times, while the push-in connection technology and easy-to-clean surfaces make LIQUIfit push-fit pipe fittings easy to implement and install.
Fluid Controls explains that Parker LIQUIfit fittings also deliver excellent chemical and mechanical resistance, even at high temperatures, with a patented gripping system that prevents any pumping effect.
What are the features and benefits of Parker LIQUIfit fittings?
Parker's LIQUIfit push-to-connect water fittings offer a wide range of features and benefits, including:
EPDM D-seal
Stainless steel grab ring
NPTF, UNS, BDT threads
Highly resistant to chemical materials
Ergonomic and aesthetic design
Most compact profile on the market
No tube insert or locking clip required
Inch and metric sizes, including: 5/32" - 1/2", 4mm - 12mm
Meets the requirements of FDA, NSF 51 and NSF 61
D-seal provides a positive seal in static and dynamic positions
Advanced gripping design allows a tight bend radius without leaks
Reduced movement of the gripping system prevents any pumping effect.
How does Parker manufacture environmentally friendly devices?
As a subsidiary of world-renowned instrumentation experts Parker Hannifin, Parker Legris' environmentally friendly manufacturing credentials extend well beyond their LIQUIfit push-to-connect water fittings. Parker Legris are an ISO 14001 certified manufacturer, ensuring conservation of resources and protection of the environment as one of their major priorities.
Parker Legris has integrated environmental protection management across all of its industrial sites. This approach means they have been able to recover 85% of all waste, whilst also reducing energy consumption as much as 15%.
Fluid Controls is proud to stock the range of Parker Legris fittings, who go well beyond their statutory obligations to find the perfect balance between the choice of materials, limitation of hazardous substances, selection of recycling channels, and industrial performance to encourage the recycling of products at end-of-life.
Parker LIQUIfit fittings from Fluid Controls
Speak to the experts at Fluid Controls to learn more about their full range of Parker LIQUIfit fittings, for 100% leak-proof connections, and complete prevention from contamination.
Company Profile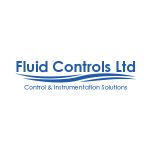 Fluid Controls Ltd
Fluid Controls Ltd is one of the UK's leading distributors for pressure control for a wide range of industries.
Get the latest process industry news
Interested in receiving even more industry-leading news from Process Industry Forum delivered directly to your inbox? Then sign up to our free newsletter. Bringing you the latest news, trends, innovations and opinion from across the process industry, our exclusive newsletter gives you all the industry insights of the moment in one, easy-to-digest bulletin. Stay ahead of the competition with regular process industry news instalments from PIF.