Dual safety & reliability in Level Control using Radar & Bypass Level measurement
KOBOLD recognise the importance of always upholding stringent safety standards, especially in applications which involve monitoring and measuring corrosive or harsh liquids and light solids.
KOBOLD's 'Dual Solution' for safeguarding in Level Measurement involves installing their innovative Guided Radar Level Transmitter in conjunction with their NBK Bypass Level indicator. This solution provides the ultimate control over your process applications.
KOBOLD's Guided Wave Radar Level Transmitter
KOBOLD's NGM Series Level Transmitter utilises Time Domain Reflectometry (TDR) Technology, also know as Guided Wave Radar. The transmitter operates by generating low-energy, high-frequency electro-magnetic impulses which are propagated along the probe which is immersed in the liquid or the solid to be measured. When these impulses hit the surface if the media, part of the impulse energy is reflected back up the probe to the circuitry. The level can then be measured by calculating the time difference between the impulses sent and the impulses reflected.
What benefits does this innovative Level Measurement Technology bring to your application?
It enables direct, precise and highly reliable continuous level measurement.
It allows point level detection in almost every liquid and light solid
Effective level measurement independent of changing process conditions such as density, humidity, conductivity or temperature.
It measures precisely even in tanks with difficult geometries or with close or interfering structures.
Highly robust due to 4-wire design and innovative signal analysis and disturbance signal suppression.
Exceptional performance measuring media's with low dielectric constant (i.e. low reflectivity), such as oils and hydrocarbons.
Fully modular probe design, which are interchangeable without the need for tools
KOBOLD's Bypass Level Indicator
Bypass level indicators are used for continuous measurement, display and monitoring of liquid levels. A bypass tube is attached to the side wall of the vessel. A float with embedded circular magnets in the bypass tube follows the liquid level and transfers it in a non-contacting manner to a display fitted outside the tube or to a monitoring device. This provides permanent level viualisation of tanks, even in the case of power failure.
Dual Installation for ultimate safety and control in Level Measurement
Using the Guided Wave Radar Transmitter in conjunction with the Bypass Indicator, you can achieve remote transmission of the level being measured and you can achieve local optical level indication. Thus delivering dual safety in level monitoring. This dual installation is suitable for water, fuel, chemicals and oils and can be specified in stainless steels and a range of plastics, depending in the application.
What do you do to safeguard your Level Control applications? Is remote and local monitoring and measurement necessary, or is it overkill?
Company Profile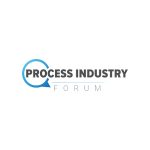 Process Industry Forum
The leading online technical resource centre for the Process Industry.
Get the latest process industry news
Interested in receiving even more industry-leading news from Process Industry Forum delivered directly to your inbox? Then sign up to our free newsletter. Bringing you the latest news, trends, innovations and opinion from across the process industry, our exclusive newsletter gives you all the industry insights of the moment in one, easy-to-digest bulletin. Stay ahead of the competition with regular process industry news instalments from PIF.