Double block and bleed valves for double isolation in steam lines
The requirement for Double Isolation on Steam lines
As with any Steam Line application, double isolation is required before any maintenance work can be carried out downstream. The main reason for this is safety – double isolation means if one valve fails, the other valve can act as a back-up preventing steam from moving through Steam Lines. The bleed valve can also be opened to demonstrate the integrity of the isolation (i.e. there will be a leakage through the bleed should the main valve(s) be passing).
It is often the case that 2 separate Parallel Slide Gate Valves are utilised for this function, however these valves may be several hundred yards apart with steam take-off points in-between. Isolating in this instance would have an impact on any other processes in-between these 2 valves.
In addition to the above the use of these Gate Valves is generally an expensive solution, as well as increasing the overall weight of the pipework and requiring additional space.
Triple Offset Double Block and Bleed Valves for double isolation
Hobbs Valve worked alongside NW Total Engineered Solutions to design a new Triple Offset Double Block and Bleed valve for the Steam Lines at Sellafield. This meant that the required double isolation could be achieved using the zero-leakage Hobbs TVT range containing two Triple Offset valves in just one valve body. Hobbs DBB Valve incorporates the bleed unit in the cast which means there is complete functionality in one unit – there is no need to purchase more valves.
This new design offers considerable cost savings; Butterfly Valves offer an inherent reduction in materials and weight compared to Ball, Gate & Globe Valves, generally making the Butterfly Valve a cheaper option. The Triple Offset design and metal-to-metal seating ensures bubble tight closure of the valve, resulting in zero-leakage performance. Furthermore, fewer flanged faces mean this valve benefits from lower fugitive emissions and therefore conforms to most companies' environmental targets.
However, one of the most beneficial features of Hobbs DBB Valve is; the face-to-face dimensions and footprint of the Hobbs DBB valve conform to the same ASME B16.34 standard as a single bodied standard gate valve. This means that pipework modifications are kept to a minimum, offering a significant time saving during installation.
Company Profile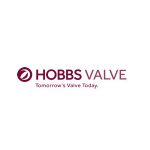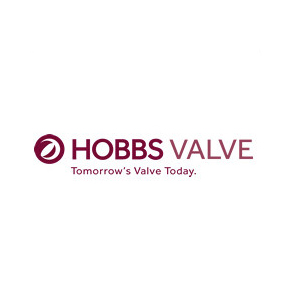 Hobbs Valve Limited
Hobbs Valve are UK based and are at the forefront of innovation, designing and manufacturing high performance Triple Offset Butterfly Valves for the global Industries of Oil and Gas, Chemical, Petrochemical, Nuclear, Marine and Power.
Get the latest process industry news
Interested in receiving even more industry-leading news from Process Industry Forum delivered directly to your inbox? Then sign up to our free newsletter. Bringing you the latest news, trends, innovations and opinion from across the process industry, our exclusive newsletter gives you all the industry insights of the moment in one, easy-to-digest bulletin. Stay ahead of the competition with regular process industry news instalments from PIF.