Double block and bleed valves with customised face-to-face dimensions
Hobbs Valve, leading manufacturer of Triple Offset DBB Valves have a unique solution to the time-consuming and expensive task of adapting existing pipework to incorporate double isolation to comply with UK Health and Safety law.
Overcome costly replacement of obsolete gate Valves
A major UK Oil refinery site, over 50 years old, potentially had a very expensive problem on their hands. The site had very old Gate Valves installed, which were beginning to fail and needed replacing. However, to comply with UK Health & Safety legislation double isolation must be achieved on all pipelines where maintenance is required.
The Site Manager had two choices; either install a DBB Valve or two single bodied Gate Valves – both would require major pipework adaptations. If the Gate Valve option was chosen, a separate spool piece would be required to house the bleed valve. The most common choice has historically been a DBB Ball Valve. This would bring about a significant cost implication as the face to face dimensions are much longer than a single bodied Gate Valve, meaning the pipework would have to be adapted to house the valve. Furthermore, the level of stress on the surrounding pipework would be significantly increased due to the weight of this type of valve.
The Site Manager was faced with the reality of having to adapt all the existing pipework to accommodate twice the amount of valves. This would not only be a time-consuming and expensive exercise, safety would be compromised due to the numerous extra leakpaths the spool pieces would bring.
Triple Offset DBB Valves with customised face-to-face dimensions
Hobbs Valve have the capabilities to manufacture Triple Offset DBB Valves with customised face-to-face dimensions, bespoke to the application they are to be installed into.
The major benefit being that Hobbs Valve can manufacture a Triple Offset DBB Butterfly Valve with the same face-to-face dimensions normally associated with a single-bodied gate valve.
Hobbs' recognised that the current approach of adapting the application to suit the valves was not ideal for the end user – it is expensive, time-consuming and compromises safety in the long-term.
How does the 'Hobbs Solution' work?
Hobbs' engineers visit the site to conduct an onsite survey to measure the face to face dimensions of the existing single gate valves. They then go away and manufacture DBB valves with customised face-to-face dimensions so they can fit straight into the existing infrastructure, without the need to make any adaptions. Double Isolation achieved within a single cast body!
What benefits does the Hobbs Solution bring to the application?
Significant cost and time savings – no shut down or pipework alterations required due to bespoke design of face-to-face dimensions.
Double Isolation is achieved meaning the site now complies with UK Health and Safety Law.
Further cost savings due to design – Butterfly valves offer an inherent reduction in materials and weight compared to DBB ball valves/two single bodied gate valves.
Bleed valve accommodated integrally in the cast – more structurally sound solution. Once the valve is installed into the pipe, no further adaptations are required.
Increased cavity between both discs – reduced the possibility of a breach during full pressurization.
Zero-leakage performance – The Triple Offset Design and metal-to-metal seating ensures bubble-tight closure of the valve.
Fewer flanged faces – lower fugitive emissions and conformity to most companies' environmental targets.
Both sealing components of the Hobbs DBB TOV can be replaced on site within 30 minutes. The valve does not need to be sent away to be refurbished. This is a huge cost and time saving for the end user.
Click here to see a comparison of the Hobbs' Solution to other 'Double Isolation' solutions. For a detailed comparison read Triple Offset DBB valves compared to traditional ball and gate valves for dual isolation.
In this particular application Hobbs Valve installed 4 x 6" Double Block and Bleed valves in carbon steel.
Hobbs Valve have a unique solution in that they can supply Triple Offset DBB Valves with customised face-to-face dimensions in a single cast body which is bespoke to your application. This is one of the many reasons why Hobbs' valves have become the valve of choice in many critical applications worldwide.
What do you think of Hobbs' Solution? Do any of our Readers have a preferred solution for Double Isolation?
Leave your comments below or click here to ask us a question.
Company Profile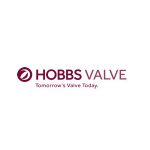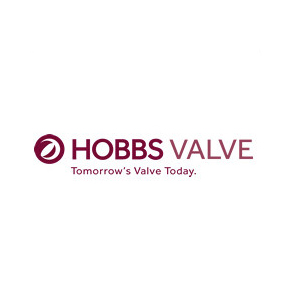 Hobbs Valve Limited
Hobbs Valve are UK based and are at the forefront of innovation, designing and manufacturing high performance Triple Offset Butterfly Valves for the global Industries of Oil and Gas, Chemical, Petrochemical, Nuclear, Marine and Power.
Get the latest process industry news
Interested in receiving even more industry-leading news from Process Industry Forum delivered directly to your inbox? Then sign up to our free newsletter. Bringing you the latest news, trends, innovations and opinion from across the process industry, our exclusive newsletter gives you all the industry insights of the moment in one, easy-to-digest bulletin. Stay ahead of the competition with regular process industry news instalments from PIF.