DBB valves for reduced space, weight, cost and leakage
Oliver Valves were responsible for pioneering the concept of Double Block and Bleed Valves in the early 80's and this has very much now become a worldwide standard.
Double block and bleed valves are known in the industry as DBB valves and combine the components necessary to provide dual isolation and venting into a single unit. By combining all block and bleed components into a single unit, the resultant combination minimises the risk of leak paths to atmosphere, while providing significant weight savings.
This more compact design is ideal for applications requiring instrument isolation, chemical injection, gauge isolation, oil and gas production, and direct or remote mounting of instruments.
Why use a Double Block and Bleed valve?
Aside from the obvious reductions in weight, space and installation times, the greatest savings are to be seen in the reduction of leak paths to atmosphere, therefore reducing the risk of the potential hazards that this entails.
Dual isolation is a necessary requirement when maintenance is taking place downstream of the first isolation valve. Cavity venting is provided by either a ball or globe vent valve so that trapped pressure between the two isolation valves can be safely vented.
Bringing both piping and instrumentation isolation into one unit means;
DBB Valves equal Less Weight
This is often significant on the top side of an offshore platform, when you combine all the pressure instrument take-off points. In a typical installation it is reduced from 33kg to 7kg, bringing about a weight reduction of 75%. Weight reduction is also an issue when the take-off is horizontal as this can instil a bending moment and could cause critical fracture of the pipeline interface. This problem is usually overcome by adding more stanchions & structural support, which adds even more weight.
DBB Valves mean Reduced Cost
Reduced costs of typically 30% over a traditional installation, which can rise to 70% in the case of valves made from exotic materials.
Cost saving on site...
The cost of one factory tested component, as opposed to different piping valves, instrument valves, flanges, connections and flanged seal rings and then the cost to raise purchase orders and expediting department to chase the parts in goods receivable, etc., and then the shipping costs are larger and weightier, specs must all be taken into account, rises in cost can be 30% of the overall cost. Coded welders could be required as well.
DBB Valves Improve Safety
A standard 3-piece valve used in a typical installation may have as many as nine additional leak points. Health & safety legislation is moving more and more towards testing at a considerable cost to each one of these joints after installation. These costs can become excessive.
Health & Safety – USA and abroad process safety management document OCEA 3132, and in the UK Health & Safety Executive application HSG253 states double block and bleed must be used. All these documents stem from the Piper Alpha disaster over 20 years ago and the P36 disaster in Brazil, both of which recommended double block and bleed as a marked improvement for safety.
The 'top-hat' or T-section forging use of the body of the valve and the H section use of flange to flange variance is upset forged, which means the grain flow of the material flows into the flange, making for a very strong body.
Explosive decompression occurs when gas at high pressure permeates into seal materials. When the gas pressure is reduced the absorbed gas expands which can cause the seals to swell and blister. Oliver Valves only use seal material within their 'Double Block and Bleed Valve' range that are resistant to explosive decompression.
Please let us have your comments and feedback on the Oliver Valves solution to Double Block and bleed.
Company Profile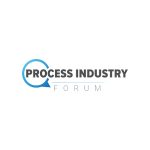 Process Industry Forum
The leading online technical resource centre for the Process Industry.
Get the latest process industry news
Interested in receiving even more industry-leading news from Process Industry Forum delivered directly to your inbox? Then sign up to our free newsletter. Bringing you the latest news, trends, innovations and opinion from across the process industry, our exclusive newsletter gives you all the industry insights of the moment in one, easy-to-digest bulletin. Stay ahead of the competition with regular process industry news instalments from PIF.