A cost effective solution for a water application requiring in-valve flow measurement.
In an environment where you need to control the flow by opening and closing the control valve, a common approach would be to install a control valve a separate flow meter.  These types of products can present a number of considerations:
Initial outlay of capital – there are two component parts which means higher capital costs at installation.
Greater installation space – for this type of application to work you often need to ensure a laminar flow upstream and downstream of the flow meter and therefore there can be a requirement for  lengthy runs of straight pipework.
Programming – these products work by needing an additional control system to monitor the flow signal.  The control system analyses the data and sends a signal to the control valve which then adjusts according to the results.  One provider would not be able to supply all these elements therefore needing to get a third party contractor for installation which can add large costs to the installation.
Limited Choice Over Control – you would usually see a butterfly valve with an actuator in this set up, which is not the best choice for exercising close control.
Single Point Insertion Flow Metering Valve
The SPI-MV has a single point insertion Electromagnetic flow meter is installed within the body of the control valve. It is also calibrated and installed in conjunction with the Singer control valve.  An advantage of the flow meter being situated in the body of the control valve means that it will deliver precise determination of mean velocities; this will then provide the application with accurate flow rate readings.
Space and Time saving application
The compact design of the product means that there is less installation space required for the application, only needing 2 pipe diameters upstream compared to the 5 pipe diameters of a more conventional set up.  The lack of moving parts and components means that there will be a reduced amount of associated maintenance saving time and money.
In-Valve flow measurement

The 'Singer Solution' can also offer so much more.  The SPI-MV can be installed as a separate flow measurement solution or it can be installed in conjunction with any of the Singer's innovative pilot systems.  The flow metering valve can be installed with various different pilot systems:
Pressure Reducing Pilot System
Level Control Pilot System
Pressure Sustaining Pilot System
Installing a dual solenoid control to the system (SPI-MV with 2SC-PCO pilot control system) the valve position can be accurately controlled. The control system can control any of the above applications, and by adding a flow meter multi functions can also be introduced and managed.
For a fully automated system the pilot system can be installed with a PLC – based control panel, allowing the users to integrate it with the current SCADA in house system.
Perfect solution for a reservoir filling application
The SPI-MV and the dual solenoid control (2SC-PCO) is also perfect for a reservoir application. For example -  If the reservoir needed filling but the flow rate needed to be limited to avoid draw-down, from the system feeding it and the flow needed slowing down to avoid the level reaching the top.
Ordinarily you would require a level signal from the tank alongside an upstream pressure transmitter.  With the Singer solution you only need the one valve.  If a Singer 'dual diaphragm' control valve is also added this provides another level of security to the pilot system.  This also means that there will be no need for a back-up pilot system, which will save the application capital costs.
Summary of benefits of the SPI-MV – Single Point Insertions Flow Metering
Accuracy – the flow meter is installed and calibrated in conjunction with Singer control valve, enhancing the products accuracy.
Compact – the products footprint is smaller than a standard application, making this more flexible with smaller areas and accessibility.
Easy Maintenance – the flow meter can be removed easily for inspections, cleaning & calibration.
Quality – single piece with no moving parts, means generally there is very little to go wrong and is less likely to clog.
Electromagnetic – these types of flow meters are less susceptible to the changes n water density meaning that they have proven to be more accurate.
Flexible – this solution can be used a standalone product or in conjunction with the Singer Pilot System for complete flow control.
Does the Singer solution offer you an option you didn't think was achievable?  It would be great to hear your thoughts on this or other areas within the Process Industry or if this valve is appealing?
Company Profile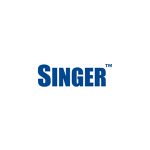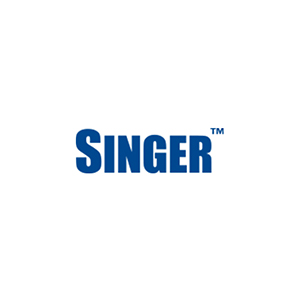 Singer Valve Inc
Singer Valve manufactures innovative control valve solutions for the water industry.
Get the latest process industry news
Interested in receiving even more industry-leading news from Process Industry Forum delivered directly to your inbox? Then sign up to our free newsletter. Bringing you the latest news, trends, innovations and opinion from across the process industry, our exclusive newsletter gives you all the industry insights of the moment in one, easy-to-digest bulletin. Stay ahead of the competition with regular process industry news instalments from PIF.