Control valves with anti-cavitation trim overcome the problem of cavitation damage in water applications.
Singer Valve have developed a highly specialised control valve for use in demanding applications - The Singer Valve Control Valve with Cavitation Trim.
Singer Valve anti-cavitation trim
Singer Valve's anti-cavitation trim is an innovative and reliable solution to cavitation damage found in many applications with pressure differentials, such as distribution systems, high-rise buildings and reservoir filling.
What is cavitation damage?
Cavitation can cause serious damage to valves, system components and nearby pipes and can be an extremely costly problem to have. Cavitation occurs when there is rapid vaporisation and condensation within a liquid. When local pressure in a fluid reaches a level below vapour pressure of the liquid, vapour bubbles form. When these bubbles reach an area of higher pressure, they collapse with a strong force.
The impact of the bubbles collapsing can cause serious cavitation damage to all nearby and downstream equipment. The result of cavitation damage is loud and disruptive noise, strong vibrations, erosion of the valve wall and downstream piping and restricted flow through the valve.
Solution to cavitation damage in water applications
Singer Valve have a solution to cavitation damage in the form of their innovative Anti-cavitation trim.
Singer Valve have developed a range of control valves (AC series) which contain two heavy stainless steel sliding cages that allow for maximum flow capacity throughout the valve. Singer's anti-cavitation trim is different to traditional anti-cavitation cages in that they are designed specifically for the valve and for the system. They take full account of the pressure differentials across the valve and perform optimally at all flow rates.
Features of Singer's anti-cavitation solution:
First cage: directs and contains the cavitation recovery, allowing it to dissipate harmlessly
Second cage: allows for control as low as atmospheric pressure downstream
The cages are engineered to meet the flow and pressure differential specific to each application using proprietary software. This allows control valves to be designed to offer optimum performance to your specific application.
No orifice plates are required, regardless of the flow rate.
Benefits of Singer's anti-cavitation solution:
Eliminates cavitation damage and it's effects; significantly reduces vibrations and noise
Suitable for continuous and variable flows.
A single solution for handling a wide range if differential pressures and flow rates – without the need for orifice plates
Have any of our readers had problems with cavitation damage?
If so, could Singer Valve anti-cavitation trim be the solution to your problem? 
To contact Singer Valve directly, visit their PIF Profile. Alternatively, ask a Singer Valve exert a technical question in our Solution Centre.
Company Profile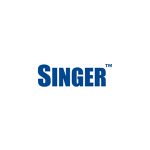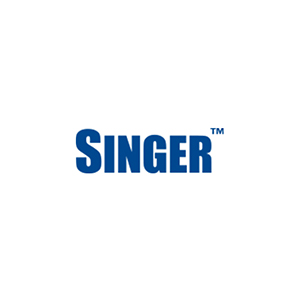 Singer Valve Inc
Singer Valve manufactures innovative control valve solutions for the water industry.
Get the latest process industry news
Interested in receiving even more industry-leading news from Process Industry Forum delivered directly to your inbox? Then sign up to our free newsletter. Bringing you the latest news, trends, innovations and opinion from across the process industry, our exclusive newsletter gives you all the industry insights of the moment in one, easy-to-digest bulletin. Stay ahead of the competition with regular process industry news instalments from PIF.