Considerations for valve repair or valve replacement #PIF Tips & Tricks!
Tom Carnell, Systems Applications Manager at Burkert Fluid Control Systems, gives us his tips & tricks for deciding when to repair or replace valves.
Tip 1 – Is it cost-effective to repair or replace the valves?
First of all consider whether it is cost-effective to replace the valve? For small solenoid-operated valves, it may be more cost-effective to replace the valves upon valve failure and benefit from the manufacturer warranty associated with the new product.
For large-scale ball and butterfly valves, which have seen little advances in design technology over the years, it is often more cost-effective to repair the valves. Generally, the larger the valve, the more economical it is to repair.
Tip 2 – Can the process be upgraded or improved?
Faced with the decision to repair or replace valves, it is important to consider whether any upgrades or improvements to the system will result in cost-savings/improved efficiency over time.
For example, regarding control valves, there can be strong benefits in upgrading equipment, as technology is always evolving in this area. Furthermore, it may be that a different type of valve can replace a series of older valves and therefore prevent the requirement for many potential future replacements
Tip 3 – Consider the impact of valve replacement or valve repair?
For some applications, such as hygienic applications, valves have recommended services intervals, which are dependent on their position within the manufacturing process. Here, planned maintenance schedules prevent unwanted valve failures, which can cause substantial production losses and overcomes the need for valve repair.
Tip 4 – Avoid the need for valve repair or valve replacement
The most common reason for valve failure and therefore the need to make a valve repair or replacement decision is the incorrect specification of the valve into the application in the first place.
To avoid this eventuality, it is always advisable to seek the expert advice from the valve manufacturer.  They will be able to assist in specifying the correct valve materials for the process media and operating conditions, thus preventing premature valve failure. In many cases, these experts will also be able to simplify your process by specifying one valve in replacement of several valves or increase the efficiency of the process by retrofitting intelligent field devices to existing valves.
Prevention is better than cure!
Click here, to read more about when to repair valves or when to consider valve replacement. To ask our experts in the PIF Solution Centre your questions regarding valve repair or valve replacement, click here.
Company Profile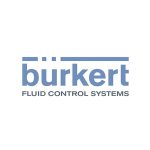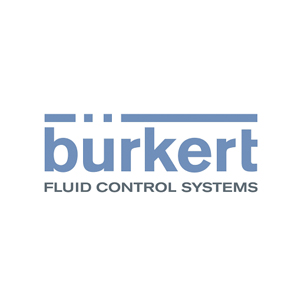 Bürkert Fluid Control Systems
Bürkert Fluid Control Systems is a world-leading manufacturer of control and measuring systems for fluids and gases.
Get the latest process industry news
Interested in receiving even more industry-leading news from Process Industry Forum delivered directly to your inbox? Then sign up to our free newsletter. Bringing you the latest news, trends, innovations and opinion from across the process industry, our exclusive newsletter gives you all the industry insights of the moment in one, easy-to-digest bulletin. Stay ahead of the competition with regular process industry news instalments from PIF.