Connect your IO-Link Masters
In this article, PIF spoke to Murrelektronik to find out about the many options available to connect your IO-Link masters, including IO-Link hubs, IO-Link analogue converters and IO-Link inductive couplers.
IO-Link Masters
IO-Link masters, such as the MVK Metal and Impact67, are compact fieldbus, IP67 rated modules. The IO-Link masters are designed as cost-effective, space-saving alternatives to conventional wiring. They ensure ease of installation with pre-wired, pluggable connections, and reduced maintenance. The detailed diagnostics of Murrelektronik IO-Link masters also help to locate errors and minimise system downtime.
MVK Metal
MVK Metal is manufactured for use in harsh environments, such as machine tools and machining centres; forming and sheet metal working; foundry plants and forges; and cutting and welding machines. Its robust design, metal housing, shock and vibration resistance all ensure that the MVK Metal is the most durable module for your application.
Impact67
Available for a range of bus protocols, including PROFIBUS, CanOpen, DeviceNet, EtherCat, EtherNet/IP and PROFINET, the Impact67 is the cost-effective fieldbus module for basic applications. These applications include logistics, sheet metal working, handling robotics and materials-handling.
Connect your IO-Link master
Murrelektronik IO-Link masters can connect to any IO-Link device. Devices within the Murrelektonik range include digital input and output hubs, IO-Link to conventional analogue converters and IO-Link inductive couplers..
IO-Link analogue converters
Firstly, we have IO-Link analogue converters. The purpose of IO-Link analogue converters is to connect and integrate traditional analogue sensors and actuators to the IO-Link masters, by transferring the converted signal. Their functionality allows for a wide range of analogue devices to be connected to an IO-Link master, not just devices designed for IO-Link applications. For use in the industrial field, converted analogue signals can be transmitted over a long distance of up to 20 metres.
IO-Link inductive couplers
For contactless transmission of power, and bidirectional IO-Link communication, IO-Link inductive couplers are the perfect connection solution. IO-Link inductive couplers are ideal for applications where moveable machine and system parts are used, for example, tool changers, feed units, rotary indexing machines.
They hardly require maintenance due to the contactless transfer of power, meaning that the product isn't subjected to mechanical wear. Choose IO-Link inductive couplers for a flexible replacement to plug and slip ring connectors.
IO-Link hubs
Where multiple digital sensors and actuators need to be connected to an IO-Link master, the IO-Link hub from Murrelektronik is the answer. Working with the IO-Link masters, IO link hubs (from the MVP12-Metal series) automatically transmit diagnostics of each individual channel to the control unit. A vital element of the IO-Link hub is that an individual channel can be shut down if an error occurs.
For more information on how to connect your IO-Link master, contact Murrelektronik today.
Company Profile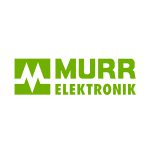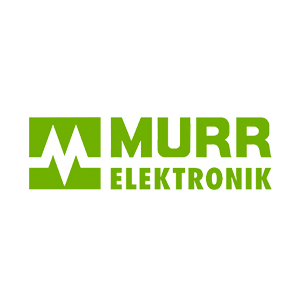 Murrelektronik Ltd
Stay connected with Murrelektronik. Murrelektronik is the UK arm of the world leading Murrelektronik GmbH, supplying connection technology to the engineering industry.
Get the latest process industry news
Interested in receiving even more industry-leading news from Process Industry Forum delivered directly to your inbox? Then sign up to our free newsletter. Bringing you the latest news, trends, innovations and opinion from across the process industry, our exclusive newsletter gives you all the industry insights of the moment in one, easy-to-digest bulletin. Stay ahead of the competition with regular process industry news instalments from PIF.