Compact and intelligent solenoid valves for dispensing and vending applications
Dispensing and vending applications
With new developments in vending and dispensing applications, the requirement for more compact, intelligent and multi-functional components that meet stringent internal and external safety and quality criteria are increasing.
Designers no longer have to focus only on the basic operation of a vending machine, such as for example the process flow through a coffee machine. Cleaning procedures, component maintenance, range of ingredients and exacting requirements all have an impact on component specification and selection.
This article focuses on an integral component found in most vending and dispensing machines; the solenoid valve. Exactly what features must a solenoid valve have in order to perform to high standards in a vending and dispensing application? What benefits must a solenoid valve deliver to an application to give it the edge in modern machine design and specification?
Solenoid valves for dispensing and vending applications
Key solenoid valve features required in dispensing and vending applications:
The solenoid valves must be resistant to all the proposed media used within in the application
The solenoid valve must be able to handle water of varying degrees of quality
The solenoid valves must be able to cope with both high and low temperatures
The solenoid valve materials and material combinations must meet the quality requirements on-site
The solenoid valve materials must meet the required corrosion resistance
The solenoid valves must be precise, accurate and repeatable
The solenoid valves must be very reliable and have a long service life
The solenoid valves must be compact to fit into a tight space
The role of Solenoid Valves in hot drink vending machines
Depending on the type of hot drink selected, hot water from the heater tank is passed via solenoid operated dispensing valves to the appropriate mixing bowl or brewer unit container.  The ingredients for the selected drink are measured and dispensed by similar solenoid valves and then mixed with the water in exact quantities before being directed to the dispenser head. Each task that is expected of the valve components in a hot drink dispensing application must be precise, accurate and repeatable and at the same time, must meet the requirements for public health.
Furthermore, the majority of hot drink dispensing or vending equipment is required to operate unattended for long periods of time with expectation of minimum machine maintenance. Development of CIP (clean-in-place) and SIP (sterilisation-in-place) technology, where designers are able to introduce a cleaning cycle into the machine programming and thereby reduce the time required for on-site maintenance has allowed these application demands to be met. CIP and SIP technology is not a requirement to meet current hygiene standards in food, beverage and pharmaceutical applications.
Finally, a major trend, as with most modern products is the overall reduction in size of vending and dispensing machines. This reduction in size requires the internal components to become more compact or have the ability to perform multiple tasks. As design of vending and dispensing machines advances, valves are becoming more intelligent components within the system and valves that are able to communicate their service intervals as well as individual cycle information to the central processor will be utilized in order to push design boundaries and surpass client expectations.
Bürkert solenoid valves
Solenoid valves produced by Bürkert for industrial applications are frequently recommended and deployed for vending and dispensing applications.
Why Bürkert solenoid valves?
Bürkert solenoid valves are made of high grade, premium materials, to offer the highest chemical resistance possible.
Bürkert solenoid valves are designed to ensure they have the required chemical resistance to withstand the cleaning and sterilisation cycles, while still being able to complete in excess of 3 million operations without intervention.
Bürkert solenoid valves can be connected together into maintenance friendly modules. The single valves can now be easily connected and extended as required so there are no set design limits for the manifold. This reduces assembly times and therefore the manufacturer's production costs.
The ability to build a valve combination block also minimises potential leakage sites. Elements such as connectors, screw joints or tubes, are no longer required between the single valves. This minimises connection points, which always represent a leakage danger and reduces possible sources of faults in the system.
The ability to build valve blocks instead of separate valves connected by tubes reduces the piping requirement to an absolute minimum, allowing for a more compact system with reduced space requirements.
A more compact construction simultaneously increases flexibility as additional functions are able to be integrated in the vending machine.  A further positive: The user can reduce their parts inventories both in the factory and in service.
Bürkert solenoid valves guarantee long-term, high-quality performance with significantly decreased maintenance costs.
For more information about Bürkert Fluid Control Systems or to learn more about their expertise in valves for dispensing and vending applications, visit their PIF profile or ask their technical experts a question in the Solution Centre.
Company Profile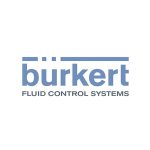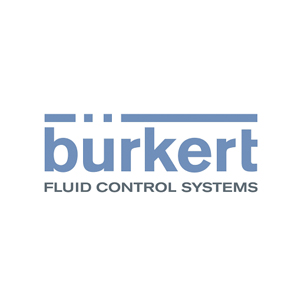 Bürkert Fluid Control Systems
Bürkert Fluid Control Systems is a world-leading manufacturer of control and measuring systems for fluids and gases.
Get the latest process industry news
Interested in receiving even more industry-leading news from Process Industry Forum delivered directly to your inbox? Then sign up to our free newsletter. Bringing you the latest news, trends, innovations and opinion from across the process industry, our exclusive newsletter gives you all the industry insights of the moment in one, easy-to-digest bulletin. Stay ahead of the competition with regular process industry news instalments from PIF.