Choosing Murrelektronik as your Automotive Industry Solutions Provider
The automotive industry is constantly evolving at a high-octane pace. Murrelektronik aren't just keeping pace with the development of automotive technology, in many ways it is driving the speed of change with their connection technology solutions! Here, PIF offers an insight into the development areas and specific automotive applications that Murrelektronik are delving into currently.
Automotive development paths
The automotive market is in motion, with important development paths currently being explored, including:
Global orientation – Automotive companies are represented worldwide. They define, together in many cases, internationally valid standards. The (still) low level of mobilisation in many countries promises high growth rates.
Increasing electromobility – The number of electrical vehicles is increasing. This impacts on engine and gearbox manufacturing. The production of batteries is becoming more important; the charging infrastructure is being built.
Growing environmental awareness – Vehicle manufacturing consumes resources. Automotive companies are working on making production more energy efficient. The term "green factory" is the buzzword for this development.
Murrelektronik drives product development
Murrelektronik accompanies automotive companies on this path. Promising products and concepts make economic installations possible in newly developing areas of production. The innovation to replace pneumatic components with electric ones generates great potential with an eye to energy-efficient automation.
What's crucial is that Murrelektronik sends its excellent teams to be present at automotive companies around the world. Close networking ensures first-class consultation and service. Murrelektronik sees itself as an intermediary between countries and the technologies – always striving to satisfy the needs of the motorists and their engine builders and to lead the way to the optimum installation concept.
Murrelektronik products for automotive applications
Murrelektronik solutions for the automotive industry are applicable for a broad range of critical applications, such as:
Body Shop – IP67 protection components, such as the MVK Metal POF, are ideal for the harsh industrial body shop environment. While fast start-up times and tool changes on robots are achievable with Murrelektronik's Fast-Start-Up or QuickConnect concepts.
Press Shop – High quality components from Murrelektronik, like their M12 round plug connectors and MVK Metal Safety fieldbus modules, provide the highest reliability and help to ensure machine availability and reduce costly downtime.
Powertrain – Installation solutions have to be cost-effective and flexible because each system presents a new challenge. Murrelektronik's compact Emparro switch mode power supply units and Cube67 modular fieldbus systems offer the pinnacle in compact solutions.
Paint Shop & Assembly – Exceptional system reliability and flexibility are paramount in paint shop and assembly environments in order to avoid downtime. Murrelektronik's modular Cube20S I/O system offers that flexibility in a compact form and their Modlight70 signal towers are the ideal accompaniments.
For more information about their complete range of Murrelektronik automotive products, contact Murrelektronik today.
Company Profile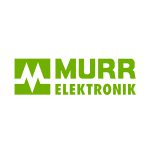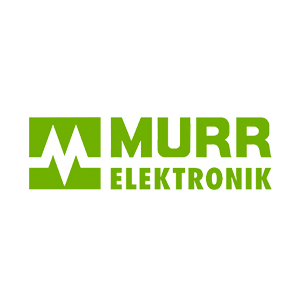 Murrelektronik Ltd
Stay connected with Murrelektronik. Murrelektronik is the UK arm of the world leading Murrelektronik GmbH, supplying connection technology to the engineering industry.
Get the latest process industry news
Interested in receiving even more industry-leading news from Process Industry Forum delivered directly to your inbox? Then sign up to our free newsletter. Bringing you the latest news, trends, innovations and opinion from across the process industry, our exclusive newsletter gives you all the industry insights of the moment in one, easy-to-digest bulletin. Stay ahead of the competition with regular process industry news instalments from PIF.