Bürkert's Solenoid Valve Selection Guide makes choosing the right solenoid valve a formality
So you've got an application that needs a solenoid valve to make it tick. But with the dizzying array of solenoid valves available, which is best for you? Thanks to Bürkert's handy Solenoid Valve Selection Chart – and its comprehensive array of charts and tables – making the right choice has never been easier.
Bürkert's Solenoid Valve Selection Guide
Solenoid valves have to be adaptable to suit all manner of environments, handling a variety of temperatures, pressures and media reliably and efficiently over the full course of their lifecycle. Bürkert recognise this fact as well as anyone and, with that in mind, have published a handy Solenoid Valve Selection Guide to assist engineers and manufacturers to select the most appropriate solenoid valves to suit their application.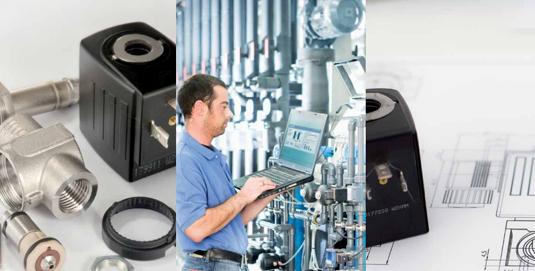 Of course, solenoid valves are adept at performing in
liquid and gas control systems
, so Bürkert have compiled a comprehensive array of conversion tables for temperature, pressure, water vapour pressure and kinematic viscosity. They have even added flow rate calculations and catalogued the various materials available for valve bodies, seals and diaphragms.
An in-depth solenoid guide provides quick reference details about direct acting and servo-assisted valves; pressures and temperatures; process connections; as well as valve body and seals material, and their according suitability for controlling different media types. It also gives a run-down on solenoid valves that are variously suited for operation with liquids, gases, or both, and their distinctive features.
Water vapour pressure table
Water vapour pressure is the partial pressure of water vapour in any gas mixture in equilibrium with solid or liquid water. This guide gives a quick reference of how it fluctuates at varying temperatures.
Pressure conversion
Pressure is the amount of force applied normal to a surface divided by the area of that surface. Convert between common pressure units, such as Pa, bar and psi, with this useful pressure conversion table.
Temperature conversion
Temperature is a measure of the random agitation of matter and ambient photons under the effect of thermal fluctuations. This useful guide gives you all the necessary temperature conversions at your fingertips.
Kinematic viscosity
Kinematic viscosity is the ratio between the dynamic viscosity and the density of a fluid. This reference tool gives you all the kinematic viscosity data you'll ever need in one place.
Coil encapsulation
Encapsulated coils shield a coil from the environment, providing high dielectric and isolation properties, as well as improved heat transfer. This guide shows the general chemical resistance of various encapsulation materials.
Flow rate
Flow rate is the quantity of a gas or liquid moving through a pipe or channel within a given or standard period. This reference guide outlines general, fluid and water flow rate equations.
Plastics for bodies
Plastics are versatile materials consisting of malleable synthetic or semi-synthetic organics that are adaptable for a wide range of bodies. Use the following guide to choose the most appropriate plastic body for your application.
Seal & diaphragm materials
Diaphragms and seals require flexibility, which is why a wide range of general purpose and speciality rubber materials are used. This guide outlines the varying chemical resistance of common materials to inform your choice.
For more information, please visit www.burkert.co.uk.
Company Profile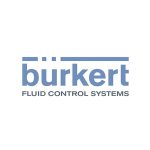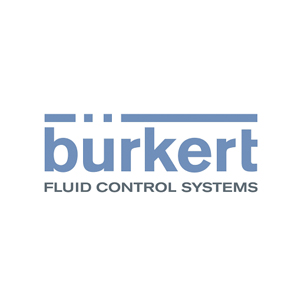 Bürkert Fluid Control Systems
Bürkert Fluid Control Systems is a world-leading manufacturer of control and measuring systems for fluids and gases.
Get the latest process industry news
Interested in receiving even more industry-leading news from Process Industry Forum delivered directly to your inbox? Then sign up to our free newsletter. Bringing you the latest news, trends, innovations and opinion from across the process industry, our exclusive newsletter gives you all the industry insights of the moment in one, easy-to-digest bulletin. Stay ahead of the competition with regular process industry news instalments from PIF.