Bürkert's Enhanced Water Analysis System
Bürkert have been working to improve the capabilities and functions of their water analysis system, as they understand that, for both water suppliers and also commercial users, maintaining good standards of water quality is essential. Bürkert's newest innovation includes additional test cubes for chlorine dioxide and iron, with a new hand-held cleaning and calibration module.

Impressive Water Analysis
The original premise was to create a multi-channel, multi-function unit that could communicate using the majority of existing protocols and provide a precise record of water quality, based on the needs of the application. As such, the Type 8905 is already capable of measuring pH, reduction potential (ORP), conductivity, free chlorine and turbidity.
Each parameter is measured using a specific sensor cube that fits into the analysis machine. Each cube, irrespective of its capabilities, has the same dimensions and connections and can be plugged in, or removed, from the unit while it is operational, thus providing a hot swap facility.
The design of this product allows the customer to start with an initial set of parameters to be analysed that can be added to at any point, without affecting the existing system. When a new sensor cube is plugged into a free slot, it logs in with the system and makes its features available to all of the other modules that are present.
One analysis unit can be used to measure properties of two independent sample lines, reducing costs where more than one sample needs to be analysed. In situations where multiple samples require comprehensive analysis, Bürkert can develop custom-built designs, if necessary in one cabinet and linked to a single touch-screen display.
Improved Water Treatment
In addition to the existing sensor cubes, Bürkert has added two more: Chlorine dioxide and iron. The former is an important characteristic to measure in the disinfection process as it is widely used as an effective microbicide, disinfectant and sanitiser. The effective control of this popular chemical is very important and Bürkert has now added a sensor cube that can be used in both new and existing analysis stations.
Just as important is the removal of iron deposits from water used for processes that demand a minimum of contaminants. The iron analysis cube can be set up to measure and record iron levels as well as initiate warnings when pre-set levels are reached.
The compact FIA colorimetric system houses three bottles above the iron measuring module - which include the iron colouring reagent, as well as calibration and cleaning fluids, all of which are automatically controlled by the base Type 8905. All three bottles feature barcode-locators to ensure correct replacement and weigh scales to monitor consumption as well as alerts in good time when topping up is required.
Auto-cleaning process
Bürkert has also developed an auto-cleaning process for the sensor cubes that uses a solution of clean, filtered water and mild citric acid, primarily to flush the turbidity sensor cube. The process can be set up on a timed basis by the customer to suit the needs of their application and can be used to clean any of the sensor cubes and other wetted parts. Once the cleaning procedure is complete, the fluid is sent to drain to avoid contamination of the main process.
To help customers maintain the accuracy of their water analysis equipment Bürkert has also designed a hand-held cleaning and calibration module that connects to the Type 8905. This enables operators to follow step-by-step maintenance instructions and procedures for using calibration fluids. All the while, the base unit is constantly monitoring the process and recording the necessary data.
The Type 8905 can communicate with existing control protocols and with personnel both on and off site, ensuring that any deviation from the water quality criteria is notified immediately.
For more information, contact Bürkert on 01285 648720 to speak to a team member.
Company Profile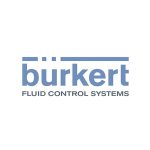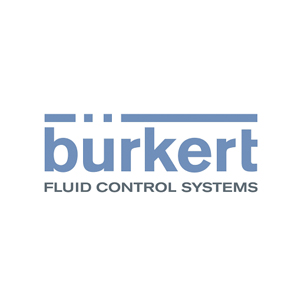 Bürkert Fluid Control Systems
Bürkert Fluid Control Systems is a world-leading manufacturer of control and measuring systems for fluids and gases.
Get the latest process industry news
Interested in receiving even more industry-leading news from Process Industry Forum delivered directly to your inbox? Then sign up to our free newsletter. Bringing you the latest news, trends, innovations and opinion from across the process industry, our exclusive newsletter gives you all the industry insights of the moment in one, easy-to-digest bulletin. Stay ahead of the competition with regular process industry news instalments from PIF.