Bürkert Type 8905 delivers multi-parameter drinking water analysis
Bürkert's modular Type 8905 Online Analysis System delivers a multi-parameter drinking water analysis solution in one clever system. PIF spoke to Greg Wainhouse, Field Segment Manager .water at Bürkert, explains why the Type 8905 offers an attractive proposition for the Water industry.
The Type 8905 Online Analysis System is a compact system for monitoring all important drinking water parameters on one platform. This multichannel, multifunction unit is designed for use with Bürkert sensor cubes and electronic modules that utilise our efficient device integration platform (EDIP). EDIP delivers greater flexibility thanks to modularity in the hardware and in the software of the system.
Add or remove up to 60 analysis sensor cubes
The Type 8905 Online Analysis System offers continuous measurement of drinking water quality parameters, with up to six measurements in one housing, including pH-value, chlorine, conductivity, ORP-value, turbidity and chlorine dioxide. All of these analysis functions are available in one easy to install and operating system. 'Hot-swap' functionality enables users to add or remove up to 60 analysis sensor cubes in one büS system without interrupting operations.
While the standard housing can accommodate up to six sensors, thanks to Bürkert's Efficient Device Integration Platform (EDIP) and the Type 8905's modular plug and play design, larger panel-based systems can be developed to provide flexibility to monitor multiple sample lines on one büS network. Ultimately, end users can enjoy more features and greater performance for less capital expenditure.
Remote maintenance calibration
Prepared for fieldbus connectivity, one of the major selling points of the Type 8905 Online Analysis System is the fact that it can be calibrated to carry out remote maintenance. "The water industry relies on having people on site to clean and calibrate devices", says Greg Wainhouse, Field Segment Manager for water at Bürkert. "However, with the Type 8905 we can get the system to clean itself. It can either be set on a timed basis or you can manually trigger it.
"It depends on what type of system water companies would be using but, as a general rule of thumb, this sort of thing will normally be done manually. This typically involves shutting down the line, removing it and manually cleaning it. There are some sensors on the market that have utilised mechanical devices, such as spray heads or wiper blades, which could fail and can't be easily maintained or repaired."
Streamline onsite staffing requirements
With the Type 8905 you don't have to carry out any manual cleaning or intervention, which reduces downtime and can even streamline onsite staffing requirements. Greg continues: "Cleaning can either be done automatically or you can trigger it remotely. That, therefore, reduces the number of personnel on site, which is a big advantage. It also saves time because it can be done from behind a desk – you don't have to go out to the plant to do it."
After an initial calibration, The Bürkert Type 8905 enables users to carry out remote cleaning of their system – something that has made the water industry sit up and take note according to Greg. "With our system you can trigger a cleaning system remotely," he says. "All of which makes the Type 8905 Online Analysis System an interesting proposition for UK water companies who are continuously in pursuit of greater efficiencies form their water analysis processes."
For more information visit Bürkert.
Company Profile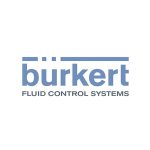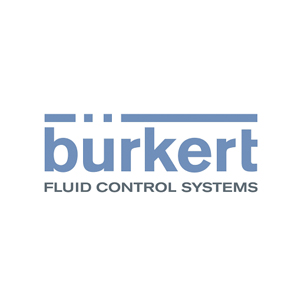 Bürkert Fluid Control Systems
Bürkert Fluid Control Systems is a world-leading manufacturer of control and measuring systems for fluids and gases.
Get the latest process industry news
Interested in receiving even more industry-leading news from Process Industry Forum delivered directly to your inbox? Then sign up to our free newsletter. Bringing you the latest news, trends, innovations and opinion from across the process industry, our exclusive newsletter gives you all the industry insights of the moment in one, easy-to-digest bulletin. Stay ahead of the competition with regular process industry news instalments from PIF.