Bürkert Type 2000 valves deliver 10 years of uninterrupted service
Cleone Foods has been producing and distributing Jamaican patties for the past 30 years. Reliable process equipment is vital to maintaining an uninterrupted supply of products and Bürkert Type 2000 angle seat valves have proven to be their secret ingredient, delivering an incredible 10 years of uninterrupted service. Process Industry Forum reports on this enduring partnership.
Derived from the Cornish pasty, Jamaican patties can contain a range of fillings with a distinctive, spicy taste. Cleone Foods, which is based in Birmingham, has expanded several times since its inception, including into bigger premises.
Wade Lyn, founder and company director, created the company with a clear objective of creating a strong brand that delivered high-quality products without compromise. This concept was also used in selecting the equipment used to manufacture the Jamaican patties and the reason behind choosing Bürkert valves.
Bürkert angle seat valve Type 2000
Maintaining productivity is very important in any industry, especially in the food and beverage sector, where downtime needs to be minimised wherever possible. Therefore, being able to replace components, such as control valves, in a matter of minutes ensures that production lines can continue operating with minimal delays.
For the past 10 years, Bürkert Type 2000 flow control valves have been used to regulate the flow of steam and hot water to the cookers, in an area that has repeated wash-downs. The choice of control valve has delivered a decade of reliable service in an environment that would have caused lesser components to fall short.
More recently, the Bürkert 2000 underwent a design update that, amongst other things, reduced the overall length of the fluidic module. Therefore, if a complete valve assembly was to be replaced, some additional work would be required to reposition the threaded joints to enable the new valve to be installed.
However, in this case, only the original valve stem and actuators were to be replaced, leaving the valve body in place. Fortunately, even though the Bürkert Type 2000 has been updated, the new components are still compatible with the original valve bodies, minimising the downtime required to complete the job.
Long-life Bürkert angle seat valves
Pneumatic control valves have two ports, inlet and exhaust and in a humid atmosphere, damp air can reduce the long-term reliability of the valve. When the valve closes a small amount of ambient air is drawn into the valve to fill the void. In certain circumstances, it is advisable to install a silencer on the valve or to draw the air from a cleaner source, such as the inside of a control cabinet.
So, when the local Bürkert Sales Manager visited the production site he offered this advice on prolonging the service life of the new valves even further than the 10 years offered by the original components.
Having confirmed that the new valve stem and actuator would be a direct replacement for the current components, the job of exchanging them would only take about 15 minutes. If the valve body needed to be replaced this would take considerably longer, especially if the valves had been welded in place.
Simple valve stem and controller replacement
Greg Wainhouse, Account Manager for Bürkert, explains: "Hygiene is of the utmost importance in the food and beverage industry, so if any maintenance work requires a system pipeline to be opened then it must be cleaned properly before production can restart. In this case, replacing the valve stem and controller was a really simple operation and the customer now has all the benefits of the latest incarnation of the Bürkert Type 2000 valve."
Wade Lyn, Managing Director, concludes: "We have relied on the Bürkert valves for many years now and they have certainly delivered in terms of service life. The new valve actuators were easy and quick to install and the advice we received from Bürkert will help us to prolong their reliability even further."
For more information, please contact Bürkert today.
Company Profile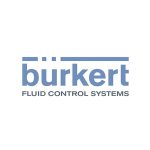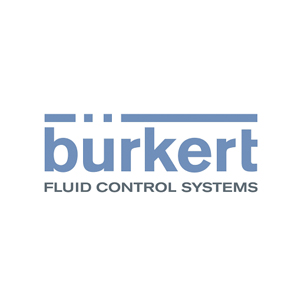 Bürkert Fluid Control Systems
Bürkert Fluid Control Systems is a world-leading manufacturer of control and measuring systems for fluids and gases.
Get the latest process industry news
Interested in receiving even more industry-leading news from Process Industry Forum delivered directly to your inbox? Then sign up to our free newsletter. Bringing you the latest news, trends, innovations and opinion from across the process industry, our exclusive newsletter gives you all the industry insights of the moment in one, easy-to-digest bulletin. Stay ahead of the competition with regular process industry news instalments from PIF.