How Bürkert provided reliable and detailed water analysis to Öhringen Waterworks
Öhringen is the largest town in the Hohenlohe district of the state of Baden-Württemberg in southwest Germany. Whilst its Roman remains and medieval architecture speak of a long and colourful history, the town's water treatment facilities are very much twenty first century. Öhringen has prioritised investment into securing a reliable supply of water for their population of more than 22,000 inhabitants.
Öhringen's town planners had the foresight over the preceding quarter of a century to invest in robust water testing and treatment facilities that would last the ages. Perhaps not as long as those Roman ruins, but certainly long enough to keep several future generations topped up with clean drinking water. So who do you turn to when you want to futureproof your fluid control systems?
Bürkert, of course.
Water analysis systems
To say that modern water analysis systems need to be multi-functional is somewhat of an understatement. Not only must they reliably evaluate water qualities from various sources, but they also need to initiate control
and regulation tasks, provide early warning and alarm systems, and monitor the condition of the treatment technology. Needless to say, specialist water analysis equipment is a necessity.
Before coming to Bürkert, Öhringen's waterworks was only capable of measuring overall turbidity, pH value, residual ozone and chlorine dioxide content at the inlet and outlet of the waterworks. The entirety of this data was transferred using analogue signals. This provided an awful lot of scope for optimising the plant. Bürkert was able to deliver an all-round water testing solution in the shape of their Type 8905 Online Analysis System.
Efficient water testing
The upshot for Öhringen's waterworks supervisor is that the status of the water quality and technology can now be monitored at all times using the Online Analysis System's touchscreen display. An entire wall of measuring equipment has also been replaced with a bespoke stainless steel cabinet containing 14 sensor cubes and two automatic purification units to ensure reliable water testing in one compact envelope.
The Online Analysis System analyses seven different measuring water samples for turbidity, pH value, redox potential, conductivity and chlorine dioxide using individually configured sensor cubes. Unlike glass probes, these sensor cubes deliver maintenance-free and reliable operation. All parts in contact with water samples can also be cleaned without any manual intervention, thanks to automatic purification units.
Reduced water consumption
The miniaturisation of the sensor elements means that Bürkert's ultra-compact sensor cubes can be easily installed in the basic module. Their respective configuration and sensor specification are automatically registered with the system using their intuitive Efficient Device Integration Platform (EDIP). This ensures that new sensor cubes can be easily retrofitted and only require minute water samples to deliver reliable results.
"The internal water consumption of the old system was around 15 times higher", said Horst Geiger, Technical Director of Öhringen Waterworks. "It also required high inspection expenditure and consumed significant quantities of reagent. In this respect, the decision to procure the Bürkert analysis system as a replacement was an easy one due to the short amortisation period".
Benefits of the Type 8905 Online Analysis System
Here are the benefits of Bürkert's intelligent Type 8905 Online Analysis System at a glance:
Everything at a glance: All measurements are displayed on the 7" touchscreen.
Plug & Play: Hot-swap sensors can simply be replaced or added without interrupting operations.
Compact and modular: Display unit and up to six sensor cubes in a single system.
Maintenance-free and reliable operation: Thanks to extended lifetime and long calibration intervals.
Short amortisation period: Efficient and frugal operation with up to 15 times lower water consumption.
Minimum water consumption: Thanks to microelectromechanical systems (MEMS) technology.
For more information, please contact Bürkert today.
Company Profile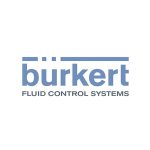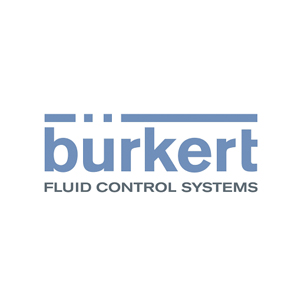 Bürkert Fluid Control Systems
Bürkert Fluid Control Systems is a world-leading manufacturer of control and measuring systems for fluids and gases.
Get the latest process industry news
Interested in receiving even more industry-leading news from Process Industry Forum delivered directly to your inbox? Then sign up to our free newsletter. Bringing you the latest news, trends, innovations and opinion from across the process industry, our exclusive newsletter gives you all the industry insights of the moment in one, easy-to-digest bulletin. Stay ahead of the competition with regular process industry news instalments from PIF.