Bürkert SCR systems fuel cleaner diesel emissions
With the introduction of Tier 4 and Tier 5 emissions regulations, diesel engine manufacturers and automotive constructors are increasingly having to adapt their working practices. Burkert has developed complete dosing packages for selective catalytic reduction (SCR) systems in order to support manufacturers in their bid to meet current and future regulations.
SCR systems reduce particulates and NOx
In order to comply with ever more stringent emissions regulations, engine and vehicle manufacturers have, in the main, turned to SCR technology to reduce particulate matter and nitrogen oxides (NOx) from diesel engines. By adding carefully measured doses of diesel exhaust fluid (DEF) the NOx emissions are broken down into nitrogen and water.
The control of the dosing rate for DEF is very important to ensure optimum performance and to avoid ammonia slip, which refers to a quantity of DEF that passes through the selective catalytic reduction system unreacted. Similarly, too little and the NOx levels can rise above prescribed levels.
With its considerable expertise in designing and manufacturing high-precision dosing systems, Burkert is a selective catalytic reduction manufacturer who develops complete control packages that can be integrated with existing engine control infrastructure. Designed to be compact and very reliable, Burkert's SCR systems combine a number of its products with bespoke manifolds to ensure optimum performance.
Solutions for any engine size
Burkert offers an extensive range of proportional valves, piloted solenoid valves and direct-acting solenoid valves that can be easily integrated with its sensors and controllers to provide a solution for any engine size. The company's knowledge in process control systems also ensures pneumatic delivery can be accomplished for larger engines while maintaining the same high levels of dosing precision.
The design of any selective catalytic reduction system requires expert knowledge, not only in process control and valve design but also in dealing with the challenges that corrosive fluids present in such systems. DEF is corrosive to some metals so great care should be taken when selecting seals and materials for manufacturing the components of the system. Ideally, the number of connectors within the system is minimised; using a manifold to house control valves and sensors offers an optimum solution.
Bespoke cabinets for SCR dosing systems
For larger systems, Burkert has the capability to design and manufacture bespoke cabinets to house SCR dosing systems, including air distribution, DEF dosing, sensors and process control modules. With all of the components drawn from the Bürkert range, they fit together seamlessly to deliver precision dosing and reliable performance.
Burkert has a strong track record in delivering these systems to both the generator and marine engine sectors. Each industry offers its own challenges, but through a cooperative relationship, Burkert can deliver a flexible cost-effective SCR technology that will ensure continued compliance with emissions regulations.
For more information, please contact Bürkert today.
Company Profile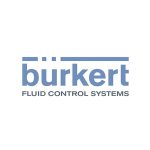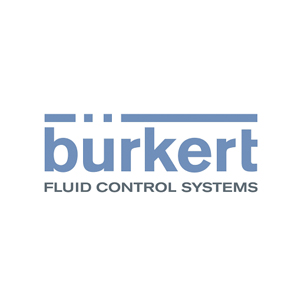 Bürkert Fluid Control Systems
Bürkert Fluid Control Systems is a world-leading manufacturer of control and measuring systems for fluids and gases.
Get the latest process industry news
Interested in receiving even more industry-leading news from Process Industry Forum delivered directly to your inbox? Then sign up to our free newsletter. Bringing you the latest news, trends, innovations and opinion from across the process industry, our exclusive newsletter gives you all the industry insights of the moment in one, easy-to-digest bulletin. Stay ahead of the competition with regular process industry news instalments from PIF.