The Bürkert Robolux valve cleans up in hygienic applications
Bürkert's new intelligent Robolux valve allows for two independent process switching functions to be achieved with one membrane. A novel approach that reduces installation space requirements, eliminates T-adapters and minimises valves and membranes. Add in easy cleaning, low internal volume and precise flow control, and it's easy to see why Robolux is such a standout valve for hygienic applications.
What is Robolux?
The revolutionary Robolux valve from Bürkert is ideal for hygienic processing environments. Not only is it easy to clean using CIP but it also contains a low internal volume and a minimum number of connections. Couple that with exceptionally precise flow control abilities and you really do have the full package.
Now compatible with the ELEMENT range of control heads, Robolux scores highly on cost and space saving capabilities. Plus, multiport valves and multiport-based manifolds have been specially designed to tackle the frequent challenges faced by hygienic processing applications, such as in the pharmaceutical, chemical, food and beverage processing, and biotech industries. Robolux's improved reliability and cleanability therefore leads to cost reductions and improved plant availability.
Why choose  Robolux Diaphragm  Valves?
The new generation of multi-way, multi-port diaphragm valves were developed with ultra-pure installations in mind and can be integrated into complex systems within a considerably more compact footprint. Perfect for a system approach, Robolux block valves allow existing process sequences to be converted to Robolux and redesigned. The consequent simplification of the piping system and its components results in space savings, as well as reduced installation and maintenance costs.
Also, in a compact unit the equipment automates functions for the two independently controllable drive halves. The compact body features a hygienic design, adverse cleaning agents against resistant materials and a practical high IP protection. It also minimises internal volume and produces no dead flow zones. The results of which are manifold: better flow and evacuation properties, cleaning and changeover of the interfaces is easier and faster, and there's less wastage of expensive chemicals and ingredients.
Combined with Bürkert's ELEMENT control head the Robolux valve provides a complete process solution. Field level valves can be equipped with all the required automation components such as pilot valves, optical status indicators and electrical feedback units. Furthermore, the new decentralised automation concept provides a compact alternative to central switching cabinets. Leading to significant cost and time savings associated with installation and trouble-shooting.
Controlling the hygienic process valves, using the control head as a central unit, allows it to perform all pneumatic actuation, feedback and diagnostic functions, and bus communication. An integrated three-colour optical status display, with high-power LEDs, gives a visual overview of valve status at the field level. As well as giving electrical feedback to the master controller, it also signals the current switching position of the process valve. Therefore facilitating diagnosis and maintenance within the system itself.
What benefits does Robolux offer?
John Van Loon, global hygienic segment manager for Bürkert comments,
The double seat Robolux provides minimum depth space in a block solution." That not only brings the advantage of a reduction in internal space, and therefore less waste on your product, it also ensures a smooth flow that results in far better 'cleanability.'
He adds,
The energy used to clean a block solution like this is much less, the heat transfer is much better, and therefore when you're looking at the global picture the carbon footprint of installations with this type of solution is much less."
For more information watch this Robolux product demonstration video:
Company Profile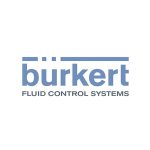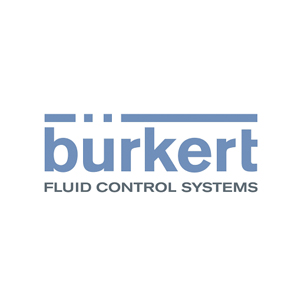 Bürkert Fluid Control Systems
Bürkert Fluid Control Systems is a world-leading manufacturer of control and measuring systems for fluids and gases.
Get the latest process industry news
Interested in receiving even more industry-leading news from Process Industry Forum delivered directly to your inbox? Then sign up to our free newsletter. Bringing you the latest news, trends, innovations and opinion from across the process industry, our exclusive newsletter gives you all the industry insights of the moment in one, easy-to-digest bulletin. Stay ahead of the competition with regular process industry news instalments from PIF.