Bürkert makes waves with FLOWave surface acoustic wave device
When you think of technological breakthroughs what springs to mind? Electricity? The internal combustion engine? The internet? Now you can add the Bürkert FLOWave, a "revolutionary" flow meter that uniquely uses surface acoustic wave (SAW) technology to measure flow. PIF spoke to Mark Lilley, Food and Beverage Field Segment Manager at Bürkert, to find out more about this seismic new development.
It's no coincidence that we use the word "seismic" when talking about FLOWave. Not only does it represent a huge leap forward in the measurement of flow but it also derives from the very same technology used to study earthquakes. Very cool, we're sure you'll agree. And the impressive list of attributes don't end there either. The Bürkert FLOWave 8098 is an engineering force of nature.
Revolutionary surface acoustic wave device
Bürkert has elevated what is effectively a simple tube into a powerful surface acoustic wave device, thanks to a combination of super-accurate proprietary technology and an unbeatably hygienic design. FLOWave's deceptively simple appearance belies devastatingly effective measurement capabilities, as Mark Lilley, Food and Beverage Field Segment Manager at Bürkert, explains.
"FLOWave is our new revolutionary flow meter," says Mark. "In essence, it's just a tube but it uses Surface Acoustic Wave (SAW) technology to measure the flow of the media going through the tube. It's also capable of measuring temperature, gives an indication of density and can indicate whether you have solids or bubbles in the media as well.
"So, in essence, it is a multi-parameter meter and it is a unique technology to Bürkert for measuring the flow of media. What we do is send an acoustic wave through the tube. Some of that signal then is emitted across through the media and is picked up on the other side of the tube and measured by the corresponding transmitter at the other end," Mark adds.
Advantages of the Bürkert FLOWave 8098
The main advantage of the Bürkert FLOWave is its size and weight. Mark continues: "It's a lot smaller than some of the competitor products out there and it is just a tube as well, so it makes it much more hygienic, very easy to clean and has absolutely zero pressure drop. Because it's very small, it's low mass. It's easy to heat up and easy to cool down, which means significantly less product flowing through the FLOWave during processing."
Another advantage of going with the FLOWave is the ease with which it can be installed. "The setup and the menu are very intuitive and it really works straight out of the box," says Mark. "You can change the display from top to bottom or you can have it in a blank version, and you can orientate it in whichever direction suits you best."
Needless to say, Bürkert are excited by the sheer potential of their innovative surface acoustic wave device. "This is a revolutionary product, which I think is a real game-changer out in the marketplace. It is multi-parameter, so therefore means the customer can use this device to measure different parameters, be it flow or media separation that doesn't necessarily need other sensors to work out what's going through the pipe. You can do it all with one hygienic device," Mark concludes.
Watch the full interview with Mark for more details about the Bürkert FLOWave surface acoustic wave (SAW) device. For more information, please contact Bürkert today.
Company Profile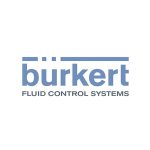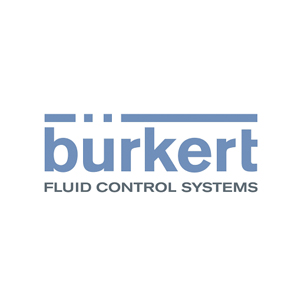 Bürkert Fluid Control Systems
Bürkert Fluid Control Systems is a world-leading manufacturer of control and measuring systems for fluids and gases.
Get the latest process industry news
Interested in receiving even more industry-leading news from Process Industry Forum delivered directly to your inbox? Then sign up to our free newsletter. Bringing you the latest news, trends, innovations and opinion from across the process industry, our exclusive newsletter gives you all the industry insights of the moment in one, easy-to-digest bulletin. Stay ahead of the competition with regular process industry news instalments from PIF.