Bürkert instruments used in food industry
Instruments used in the food industry need to operate effectively with a wide variety of fluids and varying viscosities within a clean and sterile environment. PIF caught up with Mark Lilley, Field Segment Manager .Hygienic - Food and Beverage for Bürkert Fluid Control Systems, to find out more about how to maintain effective and efficient level and flow control in food and beverage applications.
Level sensors provide vital information, either in the form of an alarm point or as a continuous signal for level monitoring. Depending on the application, a number of different technologies are available to meet the challenges of all types of process environment.
Bürkert level sensors
Bürkert level sensors, such as float switches and tuning fork sensors offer simple and reliable point level detection solutions. These discrete sensors are often used in conjunction with continuous level detection sensors to provide alarm signals to prevent over-filling or dry pumping situations.
Non-contact sensors use a variety of technologies, such as ultrasonics, radar, laser, differential pressures and capacitance. Each application may require a combination of these sensors for different processes in order to deliver the most effective solution. Making the most appropriate selection can have a significant effect on the performance and reliability of the manufacturing process.
Selecting the most appropriate level sensor requires a number of variables to be considered especially as increasingly stringent regulations requiring more precise and reliable level measurement, plus safety redundancy. Improvements to the accuracy of process control enables product quality to be increased while also reducing costs and waste.
Bürkert hygienic valves
In contrast to level detection, flow control devices must be in direct contact with the process media and this means that all aspects of the design must enable effective and efficient cleaning processes as well as reliable flow control. With hygiene of the utmost importance within the food industry, being able to implement an effective and efficient cleaning process is essential to meet the required standards.
Fluid control systems within hygienic applications demand high standards in terms of cleanability which can be affected by a number of design characteristics. Clean-in-Place (CIP) and Steam-in-Place (SIP) systems are designed for automatic cleaning and disinfecting without major disassembly of the process line.
The base material is normally 316L stainless steel which requires an excellent surface finish in order to maximise the efficiency of the CIP process that is used to sterilise the process pipework. Coupled with excellent thermal properties, the design of process valves has become a complex process; some of the latest products use technologies such as hydroforming to deliver a number of process advantages.
By reducing the overall weight of Bürkert hygienic valves, the energy and time required to complete the cleaning process can be reduced, improving efficiency and maximising productivity. The reduced volume of material means that the energy requirement for both heating and cooling during cleaning processes is greatly reduced.
Bürkert's bespoke solutions
Ultimately, the key to implementing the most appropriate valves and sensing equipment in a food manufacturing process is to make use of expert advice and advances in modern design. As energy efficiency and productivity become even more important, so the use of bespoke solutions enables these goals to be met. Fortunately, help is at hand from the experienced engineers at Bürkert which have considerable expertise in designing and installing process control systems for a wide variety of applications.
Company Profile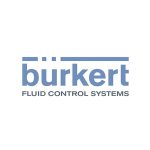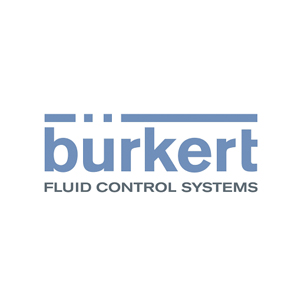 Bürkert Fluid Control Systems
Bürkert Fluid Control Systems is a world-leading manufacturer of control and measuring systems for fluids and gases.
Get the latest process industry news
Interested in receiving even more industry-leading news from Process Industry Forum delivered directly to your inbox? Then sign up to our free newsletter. Bringing you the latest news, trends, innovations and opinion from across the process industry, our exclusive newsletter gives you all the industry insights of the moment in one, easy-to-digest bulletin. Stay ahead of the competition with regular process industry news instalments from PIF.