Safety first with Bürkert hazardous location solenoid valves
Some manufacturers have adapted to working in extreme conditions, which means that their instrumentation needs to be failsafe to ensure reliable, safe and efficient production processes. Bürkert has developed a wide range of hazardous location solenoid valves that are designed to perform optimally in applications involving steam, high pressures, aggressive media, cryogenic temperatures or explosive environments.
Here at Bürkert, we appreciate that not all manufacturing environments were created equal. In an ideal world we would all work in safe, predictable and comfortable surroundings. However, let's be real, for many manufacturers that is an unattainable pipe dream. For certain industries – like the oil and gas, food and beverage, and chemical sectors – danger is an inherent part of the job.
Which is why we've dedicated countless hours and considerable expertise towards developing the most innovative hazardous location solenoid valves available. These durable solenoids deliver steadfast performance in even the most hazardous applications, safeguarding your workforce, throughput and bottom line in the process.
Steam
Steam is still widely used in industry for everything from power generation to cleaning. It is the most energy efficient, reliable and flexible way to transfer heat but is not without its risks, both in terms of contaminants and plant safety. With that in mind, Bürkert has developed a range of suitable solenoid models. Like the Type 5404, a servo-assisted piston valve that comes in in NC and NO versions. Suitable for gas and steam applications up to 160°C, this steam control valve features epoxy resin moulded solenoid coils and achieves an IP65 rating when paired with a separate DIN plug.
High pressure
In many plant environments, particularly in the pharmaceutical sector, maintaining a positive pressure differential within sterile manufacturing areas is essential to prevent cross-contamination. The failure of pressure related equipment can have a devastating effect on products, processes and plant safety. The margins for error are slim, which is why sourcing the correct equipment is crucial. The Type 6027 direct-acting plunger valve is an exceptional high pressure solenoid valve, with special seal technology and a fully welded plunger guide tube that provide excellent pressure resistance.
Explosive
The risk of explosions in atmospheric air require three elements to be present: a flammable material, oxygen, and a source of ignition. To maintain safety, it is necessary to remove one of these factors and the overriding concern for explosion proof devices is to negate the ignition source. As such, Bürkert has developed explosion proof versions of our Type 6013 direct-acting plunger valve. This ex protected solenoid valve is available in either an ATEX/IECEx terminal box version or cable connection version with 3 m moulded cable.
Aggressive Media
High demands are placed on any equipment likely to be regularly exposed to aggressive media. The chemical industry is one such sector that relies on the failsafe performance of its equipment. The Type 0330 direct-acting media separated solenoid valve delivers the ideal solution. Featuring maintenance-free pivoted armature technology, the Type 0330 is available in 316L Stainless steel, PVDF and polypropylene housing versions with chemically resistant epoxy solenoid coils, making it suitable for use with aggressive alkaline and acidic solutions.
Cryogenic
Cryogenics involves processes at deep freezing temperatures below -150°C. Liquified gases, such as liquid nitrogen, are widely employed in manufacturing and transportation applications. Equipment used in these settings must perform under these temperature extremes. Equipment like the Bürkert Type 2610, a direct-acting, media separated plunger valve whose coil and housing are thermally isolated by stainless steel bellows. Which enables this cryogenic solenoid valve to deliver optimal performance within an impressive temperature range of -200 °C to +180 °C.
For more information about our full range of hazardous location solenoid valves, or to discuss your application requirements in more detail, please contact the Bürkert UK sales team today on +44 (0) 1285 648 720 or email sales.uk@burkert.com.
Company Profile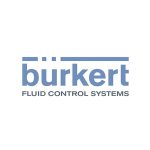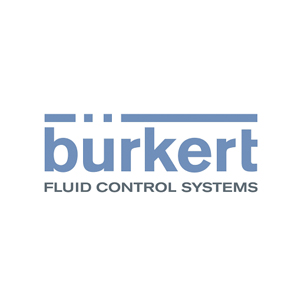 Bürkert Fluid Control Systems
Bürkert Fluid Control Systems is a world-leading manufacturer of control and measuring systems for fluids and gases.
Get the latest process industry news
Interested in receiving even more industry-leading news from Process Industry Forum delivered directly to your inbox? Then sign up to our free newsletter. Bringing you the latest news, trends, innovations and opinion from across the process industry, our exclusive newsletter gives you all the industry insights of the moment in one, easy-to-digest bulletin. Stay ahead of the competition with regular process industry news instalments from PIF.