Bürkert goes with the flow with ecommerce for manufacturers
Manufacturers are at the cutting edge of technology, right? Actually no, not always. Robots and Artificial Intelligence may be commonplace but ecommerce for manufacturers has been much slower to take hold. One innovator embracing the digital revolution is Bürkert who, through their eShop marketplace, are aiming to make the buyer journey a much more streamlined and enjoyable experience.
The Manufacturer recently reported that just over a quarter (26%) of manufacturing managers admitted that their businesses lacked a "digital culture." A surprising result they suggested. But, in truth, is that figure all that unexpected? Isn't that just a true reflection of what everyone already knew but nobody wanted to say out loud – manufacturers and engineers are slow adopters of digital solutions?
As an industry, we're bombarded with frenzied reports of the next big industrial revolution, with Industry 5.0 looming large on the horizon even before Industry 4.0 has even gained traction. In fact, just 3% of manufacturers said they had achieved anything close to the working definition of Industry 4.0 in a recent survey by PwC.
B2B ecommerce for manufacturers
Whilst the manufacturing and engineering sectors are certainly amenable to digital transformation, in reality the process is a slow one. Shifting from traditional methods that work just fine, thank you very much, is a bit like trying to steer the Titanic. That resistance to change can just as readily be witnessed in sales departments as it can be on the shop floor. Old habits, like offline contacts lists and cold calling, die hard.
But there is a better way. A more connected and customer-centric way, and that's through ecommerce for manufacturers. Always responding to market trends and customer preferences, Bürkert has been quick to adopt their own eShop marketplace for a more streamlined buyer's experience. Utilising the type of B2C shopping platform that most modern purchasers have come to expect, the fluid control giants are connecting with B2B customers in a far more personalised and efficient manner.
Bürkert's functional and accessible eShop
Now customers can purchase a huge range of Bürkert valves and devices at the click of a button. Convenience was a key driver in their decision to move online, says Kirsty Anderson, Marketing Manager at Bürkert UK. "Bürkert introduced the eShop because we felt it was really important to be able to order online anytime," says Kirsty. "The eShop is always accessible, it's 24/7. Customers can go online, order a part and it can be at their door in just a few days."
Bürkert have spent time perfecting their eShop's functionality, streamlining ordering to make the whole experience as smooth as possible. "Our eShop has a really easy search system," Kirsty continues. "All you need to do is type in a part number or type. You can also check the stock and availability of it. It will also give you the option to compare these. This is great for new customers as they can compare the different part numbers to see which one is best for their application."
Efficient and user-friendly ordering
Bürkert has also made it easier for existing customers to complete their order with the minimum of hassle. "If you're a repeat customer, you can log in and all your preferences are saved," says Kirsty. "Parts that you've previously ordered will be saved and you can re-order them, so the process is a lot smoother and quicker. For very large orders that need to be placed we have a function where you can upload an Excel spreadsheet and this will immediately add all those part numbers into your basket and you can check out."
They've also introduced order tracking in their constant pursuit of meeting and exceeding customer expectations. "Once you've placed your order, you can then track it. It can show you exactly where the part is and give you updates on when it should be delivered, which is really helpful for our customers so they can plan their work flow and be as efficient as possible.
"At Bürkert, we're always understanding and evolving with our customers' needs. We created the eShop to make the ordering process more efficient and user-friendly for them," Kirsty concludes. The very real benefits of B2B ecommerce for manufacturers is clear for all to see. And, unlike robots and AI, it's a technological advancement that's within easy reach for most modern businesses.
Watch the full interview with Kirsty in this video. For more information, please contact Bürkert today.
Company Profile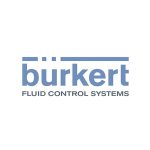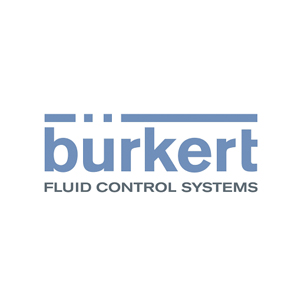 Bürkert Fluid Control Systems
Bürkert Fluid Control Systems is a world-leading manufacturer of control and measuring systems for fluids and gases.
Get the latest process industry news
Interested in receiving even more industry-leading news from Process Industry Forum delivered directly to your inbox? Then sign up to our free newsletter. Bringing you the latest news, trends, innovations and opinion from across the process industry, our exclusive newsletter gives you all the industry insights of the moment in one, easy-to-digest bulletin. Stay ahead of the competition with regular process industry news instalments from PIF.